Paralegal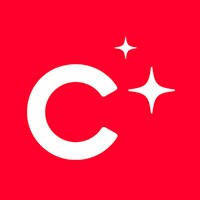 Candid
Legal
New York, NY, USA
Posted on Saturday, May 20, 2023
About Us
If you think healthcare is broken, we want you. If you think the solution is marrying old-fashioned clinical expertise and new-fashioned telehealth tech, we need you. At Candid, we're doctors and data geeks, artists and changemakers, care specialists and tech futurists. As we grow our team, we're looking for people who are as passionate about their craft as they are about changing lives one smile at a time.
On our team, you'll help make oral health more affordable and accessible than ever before. We believe a life of candid self-expression is a rich life. And our clear aligner therapy helps people across the country straighten their smiles, grow their confidence, and live as their truest selves.
If you're ready to sharpen your skills, have a huge impact, and help solve healthcare, join us.
Role
We are looking for a paralegal to join our Candid team as our business and legal demands expand. This role is an integral part of the team, wearing many hats and having ownership over significant aspects of our legal function. This is an exciting opportunity for a paralegal who is looking to move from a law firm to a more vibrant and dynamic environment of a growing start-up.
Specifically, this role will be responsible for contract and document management and the implementation of new internal processes and procedures. You will work closely with our Human Resources and Operations teams to provide day to day support for all things legal. You will work closely with the General Counsel and Assistant General Counsel. We will accept remote candidates in the United States.
What You'll Do
Assist with review, drafting and/or negotiation of contracts and other legal documents

Partner with the finance team to manage our capitalization table and stock option platform, Carta

Provide administrative support to our legal, compliance and HR teams

Provide support for Board of Directors and stockholder meetings and activities

Manage our contract management platform, Ironclad

Build and maintain databases of business entities, policies, procedures and contracts

Act as a liaison between Candid and outside counsel, as well as third parties
What You'll Need
2+ years experience as a paralegal

Basic familiarity with corporate forms, legal procedures, and protocols

Strong writing and organizational skills

Experience with Carta and Ironclad is a plus
Pay & Perks
Competitive compensation

Stock option plan to give our employees a direct stake in Candid's success

Unlimited PTO to give our employees a little extra R&R when they need it

Work from home stipend

Comprehensive health coverage (medical, dental, vision) and generous parental leave

Wellness Perks (KindBody, Classpass, OneMedical etc)

Commuter benefits if you're in NY and work from the office when we re-open and Remote Work Program to allow for flexibility between home and the office

Significant discount on our customized treatment plans and aligners

You will grow a lot here. You'll be surrounded by employees with deep experience in their field, who have a strong passion for doing great work and constantly learning
Our range for this role is $70,000 - 80,000. Our salary ranges are based on paying competitively for our size and industry, and are one part of the total compensation package that also includes equity, benefits, and other perks. To determine our range, we consider as many of the following data points as are available to us: external market salary survey data, experience level, skillset and balancing internal equity relative to our other employees. We include equity in our compensation packages because we believe our employees should have an option to purchase ownership in the company and benefit from what we hope will be a lot of upside growth. We expect the majority of the candidates who are offered roles at Candid to fall healthily throughout the range based on these factors.
Values
Care Deeply - We succeed when we care about what we do. We go the extra mile for our patients, our partners, and for each other because what we do matters, and the care we put into it matters even more.
Drive Results - Results matter. From closing a tooth gap to opening a new account—we set clear intentions, align around measurable goals, and take accountability for the outcomes.
Commit to Growth - To change the face of oral health care, we have to keep growing—as individuals, as teams, and as a company. We approach problems with a beginner's mindset and continuously pursue improvement.
Embrace Candor - To create the environment we want to be a part of, we have to stay aligned—that means elevating each other and our partners through honest, respectful feedback, and fostering a culture of inquiry and debate.
Work as One - Together, we have the ability, experience, and intuition to serve our partners and grow our business. When we work as a team, we draw on each other's strengths, inspire new solutions, and share in our success.
EEOC
Our patients and colleagues come from diverse backgrounds and experiences. We strive to create and maintain a diverse and inclusive environment and hire great talent that is equally diverse; not simply because it's the right thing to do, but it makes our company, our products, and our culture that much better. If you share our values and passion, apply and see what we're all about.
We're proud to be an Equal Opportunity Employer. We do not discriminate in hiring or any employment decision based on race, color, religion, national origin, age, sex (including pregnancy, childbirth, or related medical conditions), marital status, ancestry, physical or mental disability, genetic information, veteran status, gender identity or expression, sexual orientation, or other applicable legally protected characteristics. Additionally, this organization participates in E-Verify.