Sales Lead (Remote optional)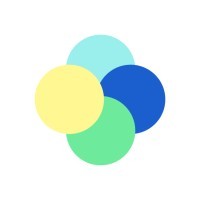 Petal
Sales & Business Development
New York, NY, USA · Remote
Posted on Thursday, June 2, 2022
About Petal and Prism Data
This is the opportunity to get in on the ground floor of a growing sales organization at a company that is reinventing the future of consumer credit underwriting.
Prism Data is leading the future of cash flow underwriting, which directly addresses the problems faced by millions of Americans who cannot access fairly priced, mainstream credit products through legacy (credit report-based) underwriting. Prism's infrastructure and API platform analyzes and risk-scores consumers based upon their banking transactional data - enabling banks, fintech lenders, insurers, and others to have a more holistic, real-time view in how consumers earn, save, and spend - so they can serve more customers, build better products, and make smarter risk-based decisions.
Prism was launched in 2021 by Petal, which pioneered the use of automated cash flow underwriting in consumer credit over 6 years ago, as a means of providing consumers, especially those underserved by the mainstream financial system, access to safe and affordable credit.
Prism has emerged from its successful 2021 private beta. We're building out our first "core team" to commercialize the solution and expand access to businesses broadly.
We're looking for people with kindness, positivity, and integrity. You're encouraged to apply even if your experience doesn't precisely match the job description. Your skills and potential will stand out—and set you apart—especially if your career has taken some extraordinary twists and turns. We welcome diverse perspectives from people who think rigorously and aren't afraid to challenge assumptions.
Sales Lead Role
We have seen strong interest from fintech and insurtech companies in leveraging Prism Data's cash flow underwriting infrastructure and analytics; this role will enable us to connect with more companies and broaden support. The key focus is on generating new business in the fintech and insurtech verticals. The ideal candidate will thrive in a fast-paced environment and is excited by the opportunity to evangelize interest in Prism's capabilities.
Key responsibilities:
Lead the sales, contracting, due diligence, and contracting with new prospects and clients in the fintech and insurtech space.
Source partnership and client opportunities and create excitement and awareness of Prism in the assigned verticals. Educate prospects on the potential use cases for Prism Data's API and product offerings.
Manage inbound fintech/insurtech leads and be a hunter - find new opportunities, leverage connections to expand impact.
Manage the pipeline through the sales process, keeping track of various workstreams and creating accountability internally to support your efforts.
Share feedback between prospects and internal teams to continuously improve Prism's product offerings, messaging and sales materials.
Exceed ARR goals and be focused on creating efficiency in the sales process.
Represent Prism Data at business networking functions, conferences, and events, and seek out opportunities to increase exposure.
Characteristics of a successful candidate:
5+ years in business development and/or partnerships, ideally working within the fintech space.
Established network in the fintech space, especially with lenders, and awareness of insurtech (existing network preferred!).
Passionate about Prism's mission, a 'constantly learning' mentality, and deep knowledge of financial industry trends, news, and knowledge
Entrepreneurial and independent with exceptional problem solving and strategic thinking skills able to take initiatives from idea to impact; razor-sharp focus on results.
Consultative sales approach with emphasis on strong discovery skills, and the ability to close business while growing current clients.
Strong prospecting, account mapping, objection handling, planning, and closing skills, including familiarity with relevant tools, including Hubspot.
Experienced in SaaS ecosystems with an understanding of the value and mechanics of APIs and integration development; can effectively partner with technical leaders both internally and externally.
Has a strong attention to detail paired with the ability to multitask and coordinate several complex tasks simultaneously.
Strong verbal communication and excellent writing skills.
Extensive professional network in the fintech/insurtech industries is a major plus!
We are an equal opportunity employer, and we are committed to building a team culture that celebrates diversity and inclusion. We're proud to be different, together.
Petal provides standard ranges in order to be compliant with local legislation as well as to provide greater transparency to candidates. The compensation information provided here is based on a good faith estimate at the time of this job posting.
The salary range for this position is $100,000 - $185,000. Ranges are based on function, level, and office location, and are benchmarked against similar stage companies. Exact compensation amounts are determined by multiple factors including but not limited to skill set, level of experience, and office location, and may vary above or below from the amounts listed above.
The salary range listed is just one component of Petal's total compensation package for employees. This position may also be eligible for equity awards, annual bonuses, short- and long-term incentives, and program-specific awards in accordance with the terms of Petal's variable compensation plans.
For our California employment information privacy statement, please click
here
.