Director/Senior Product Counsel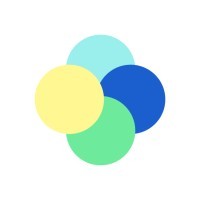 Petal
Product, Legal
New York, NY, USA
Posted on Friday, January 20, 2023
The Petal mission
Petal's mission is to expand access to opportunity, by making responsible, modern financial services available to everyone. Founded in 2016, Petal provides technology-enabled credit cards to consumers who are historically underserved by mainstream providers.
Petal pioneered automated cash flow underwriting, a transformative new approach to assessing consumer creditworthiness with the potential to expand access to tens of millions of U.S. consumers without credit history, or for whom traditional credit scores do not tell the whole story. Petal pairs this groundbreaking, data-driven underwriting technology with a mobile-first, digitally native product experience designed to help users manage and build credit responsibly. For Petal, it's a mission as much as it is a business—with a goal to reimagine finance for the next generation of consumers.
At Petal, we're looking for people with kindness, positivity, and integrity. You're encouraged to apply even if your experience doesn't precisely match the job description. Your skills and potential will stand out—and set you apart—especially if your career has taken some extraordinary twists and turns. At Petal, we welcome diverse perspectives from people who think rigorously and aren't afraid to challenge assumptions.
The Legal Team
Our ability to navigate the tangled web of law and regulation in the financial services industry is critical to the ongoing success of the company and a key enabler of innovation. What's more, as a mission-driven organization, we seek to act in the consumer's best interest and to adhere to the highest ethical standards, in accordance with the spirit, as well as the letter, of the law. Our Legal team is the linchpin in ensuring we adhere to these standards and applicable regulations.
The Senior Product Counsel role
We are seeking an energetic, creative, articulate, bright, strategic, and pragmatic in-house attorney to oversee and improve the legal aspects of our product lifecycle. This role combines substantive (and often de novo) questions of law and regulation with project management and operations. The ideal candidate has a strong command of the subject matter in consumer lending and financial services, has a passion for innovation and fresh thinking, and is a strong and creative advocate, communicator and negotiator. If you're not in-house already, this role could be an ideal entry point for an inquisitive, strategic lawyer with consumer lending/servicing experience who is interested in moving in-house and into the financial technology industry.
Key responsibilities:
Collaborate with Product, Marketing and Operations teams on the development and servicing of new and existing products, product features and functionality, marketing campaigns, payment processing and collections activity.
Primarily responsible for managing approvals for servicing and collections initiatives. Assist with managing product and marketing approvals processes, both internally and with bank partners and other key stakeholders.
Construct and iterate on efficient processes for legal approvals and documentation, as needed.
Leverage sharp understanding of regulatory landscape, ascertaining new business opportunities and risks.
Serve as an expert resource on legal issues that may arise.
Ensure the timely, accurate and effective delivery of disclosures and product terms. Contribute product, marketing and servicing related considerations in the context of assessing and/or implementing major partnerships and transactions.
Characteristics of a successful candidate:
J.D. and Bar Admission.
7+ years of relevant legal work experience in private practice, in-house capacity or public sector.
Command of the laws and regulations governing payments, consumer lending and credit cards is required for success in the role. Relevant laws and regulations include, but are not limited to, UDAAP, Fair Lending, FCRA, FDCPA, GLBA, TCPA, CAN-SPAM, Reg B and Reg Z.
Strong, effective advocacy. This individual can give a strong voice to the company's positions and interests, and not only argues, but can effectively convince, win support and build consensus.
Sharp and critical eye for details. Excellent work product and attention to detail is a prerequisite.
Problem-solving versatility and resourcefulness. There will be many new and unexpected problems, and we need someone who can do the required research/networking to propose well thought-out solutions.
Positivity, empathy, and creativity. We're looking for someone buoyant, who looks on the bright side and finds creative solutions to tough problems.
Outstanding communication skills, verbal and written. This person will interface frequently with business partners and external stakeholders, and will work cross-functionally with internal teams.
Strong self-management, drive, and organization. The ideal candidate has a natural penchant for organization and is able to multi-task and project-manage in a fast-paced environment. Process creation, improvement and optimization will be second nature.
Strategic, with the ability to understand high-level context. We're looking for an individual that can see the big picture and can also zoom in to minute detail.
Nice-to-haves:
Previous unsecured lending legal work experience.
Previous experience in public policy advocacy work relevant to Petal's business.
We are an equal opportunity employer, and we are committed to building a team culture that celebrates diversity and inclusion. We're proud to be different, together.
Petal provides standard ranges in order to be compliant with local legislation as well as to provide greater transparency to candidates. The compensation information provided here is based on a good faith estimate at the time of this job posting.
The salary range for this position is $170,000 - $275,000. Ranges are based on function, level, and office location, and are benchmarked against similar stage companies. Exact compensation amounts are determined by multiple factors including but not limited to skill set, level of experience, and office location, and may vary above or below from the amounts listed above.
The salary range listed is just one component of Petal's total compensation package for employees. This position may also be eligible for equity awards, annual bonuses, short- and long-term incentives, and program-specific awards in accordance with the terms of Petal's variable compensation plans.
For our California employment information privacy statement, please click
here
.