Product Marketing Manager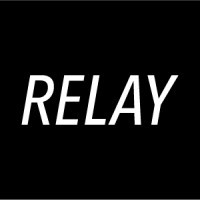 Relay Delivery
Marketing & Communications, Product
New York, NY, USA
Posted on Friday, December 23, 2022
Who We Are:
We are on a mission to make food deliveries better. Relay is a technology company that is empowering restaurants to take back ownership of their customers and provide an elevated courier service, and, in turn, provides couriers with industry leading pay and flexibility. Relay's proprietary logistics engine is changing how local economies operate and how goods criss-cross through your city. Relay's goal is to bring efficiencies of scale to delivery and push down the cost of delivery for merchants and customers while simultaneously providing a top tier courier experience.
We are based in NYC and currently operate in NYC, NJ, Philadelphia, Miami, Chicago, and Washington DC. We fulfill millions of deliveries a year using our distributed network of couriers. Additionally, our software provides a unified management system for orders across all delivery platforms and a scalable courier force to ensure on-time delivery no matter the circumstance.
Our office is located in Chelsea/Flatiron.
About The Role:
The Product Marketing Manager role is a brand new position at Relay as we begin to turn droves of consumer data into actionable insights for our partners. This role is responsible for crafting data-driven marketing strategies that lift key performance metrics across Relay's merchant portfolio.
As the first hire for our Marketing team which is reimagining how we grow native restaurant brands at scale, you will be a critical part of our company's growth. You will be responsible for running constant, iterative tests throughout the funnel and using the results to craft data-driven marketing strategies across the portfolio of brands. Your work will directly impact the health of our portfolio of restaurant brands. We will invest in your development and do everything we can to make sure this is one of your best professional experiences.
The salary range for this role is $100,000 - $120,000 annually.
What You'll Do
You'll learn. You'll work across Relays portfolio of restaurant brands, taking new learnings from one brand and applying them to growth strategies for others. You'll take calculated risks, be creative, and use analytical rigor to achieve goals.
You'll build growth strategies and own performance outcomes. You'll run constant, iterative tests, using the data to craft marketing strategies that lift key performance metrics for the Relay portfolio of restaurant brands. You'll measure and report on performance, and stay accountable to the results.
You'll effectively work with others. You'll work cross-functionally with supply planning, customer experience, product, data science, and engineering to scale your marketing strategies. You'll build the tools, playbooks, and templates to empower the marketing team to deliver exceptional results.
You'll rigorously analyze and improve performance. As performance fluctuates you'll have a strong pulse on contributing variables, ultimately driving learnings that continuously grow profitability and impact of paid channels.
Who You Are
You are an experienced growth marketer. You've built full funnel marketing plans to achieve performance targets. You're able to diagnose growth opportunities, prioritize the biggest impact, and execute. You break goals into solvable component parts and effectively execute. You like to test and are right more often than not.
You are analytically rigorous. You have a deep bias towards using data and analyses to drive decisions. You love seeing the power of great analyses and collaborating with peers to shatter growth targets. Your second language is performance KPIs and you know your numbers and the inputs needed to continue improving those KPI metrics.
You are collaborative, organized, and thoughtful. You actively solicit teammate's feedback and can get things done through informal influence. You're organized and demonstrate judicious decision-making. You have a track record of managing agencies and contractors to achieve goals.
You thrive in fast-paced environments. At this stage we're still learning. You will iterate with the rest of the team to continuously evolve and improve the marketing playbook.
What You Have
5+ years of growth marketing experience, including 3+ years of hands on experience with Google Ads & Facebook Ads
Experience building white label B2B2C tools for iterative yield
Excellent analytical & problem solving skills
Excellent communication skills and a track record of working cross functionally
What We Offer
💸 Competitive base compensation
✈️ Unlimited vacation that we encourage you to take
🩹 Comprehensive medical, dental, and vision insurance plans
🖥️ All new laptops and IT equipment
📈 Compelling employee equity packages plus life insurance and a 401k plan with company matching
👋 A hybrid office model for NYC employees with a lively and lighthearted office environment in Flatiron
Location Note:
Th
is role can be either 100% Remote or a hybrid in-office position, however, we value real-time collaboration in our teams and are prioritizing candidates in the Eastern time zone for remote positions.
Relay is committed to Equal Employment Opportunity by attracting and retaining a diverse team of employees and creating an inclusive environment for all. We do not discriminate on the basis of race, religion, color, national origin, gender, sexual orientation, age, marital status, veteran status, or disability status.