Product Designer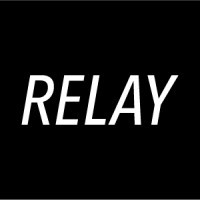 Relay Delivery
Product, Design
New York, NY, USA
Posted on Saturday, March 11, 2023
Who We Are:
We are on a mission to make food deliveries better. Relay is a technology company that is empowering restaurants to take back ownership of their customers and provide an elevated courier service, and, in turn, provides couriers with industry leading pay and flexibility. Relay's proprietary logistics engine is changing how local economies operate and how goods criss-cross through your city. Relay's goal is to bring efficiencies of scale to delivery and push down the cost of delivery for merchants and customers while simultaneously providing a top tier courier experience.
We are based in NYC and currently operate in NYC, NJ, Philadelphia, Miami, Chicago, and Washington DC. We fulfill millions of deliveries a year using our distributed network of couriers. Additionally, our software provides a unified management system for orders across all delivery platforms and a scalable courier force to ensure on-time delivery no matter the circumstance.
Our office is located in Chelsea/Flatiron.
About The Role:
Imagine yourself in 2015 thinking through how food delivery should efficiently work, knowing that current solutions were critical but redundant. That's what we're trying to do at Relay — make software that feels efficient, systems first, waste mitigating, and effortless. We have no end of fascinating challenges that can only be solved by someone with innate product & UX sense, technical aptitude, great taste, and impeccable craft.
Through intuitive products and beautiful design, how can we become the agent of change for a migration to a more efficient delivery system, a native first network!
What You'll Achieve
Lead the design effort on our new flywheel platform
Craft every detail of the platform features, from idea to UX to pixel-perfect execution
Run our new platform end to end with engineers to drive your vision to the ship line
Partner closely with our Merchant Ops, Dispatch, and Customer Success teams to understand what each of our diverse user segments need, want, and love about Relay. Use this data and acquired intuition to prioritize, plan, and scope the features of our platform
Work with Marketing to devise new ways to tell great stories throughout the user lifecycle, and across our site, product, help guides and other channels.
Create new patterns that are intuitive, practical, and convergent. Evolve our design system intentionally as we scale.
Skills You'll Bring
You have well-rounded skills and experience to run projects independently end to end. 5+ years of working experience.
You seek to understand the needs of customers then explore and advocate for the strongest user experiences to solve their problems
You enjoy untangling vague conceptual problems and have a sharp intuition for the most accessible mental models and flows, so users can immediately start gaining value out of the product.
You create clear, intuitive, and visually appealing human interfaces.
You care about business needs, implications, and practicality of your designs. You don't get stuck on pretty UI or deep abstractions and can balance between craft, speed, and the bottom line.
You have strong beliefs, loosely held. You're a good listener who collaborates well with different stakeholders. You observe and internalize all inputs and feedback to help you reach an optimal decision.
You understand how to tell stories using both words and visuals, and strategize the best ways to drive alignment.
You value working cross-functionally with project management, engineering, research and data.
Nice to Haves
You've designed and built great tools with small teams in the past.
You bring unique strengths and perspectives to the team. We're looking to build a diverse team where our skills and experience can complement each other.
You've experienced the pain of fragmented tools and information silos created by them, and have a strong urge to fix it.
You're familiar with the work of computing heroes like Douglas Engelbart, Alan Kay, Bret Victor, etc. — and understand why we're big fans.
You are a designer who can code!
Deep exposure to design tools such as Figma, Adobe Creative Cloud, Unity, et al
What We Offer
💸 Competitive base compensation
✈️ Unlimited vacation that we encourage you to take
🩹 Comprehensive medical, dental, and vision insurance plans
🖥️ All new laptops and IT equipment
📈 Compelling employee equity packages plus life insurance and a 401k plan with company matching
👋 A hybrid office model for NYC employees with a lively and lighthearted office environment in Flatiron
Location Note:
Th
is role can be either 100% Remote or a hybrid in-office position, however, we value real-time collaboration in our teams and are prioritizing candidates in the Eastern time zone for remote positions.
Relay is committed to Equal Employment Opportunity by attracting and retaining a diverse team of employees and creating an inclusive environment for all. We do not discriminate on the basis of race, religion, color, national origin, gender, sexual orientation, age, marital status, veteran status, or disability status.