Customer Success Specialist- Spanish Speaking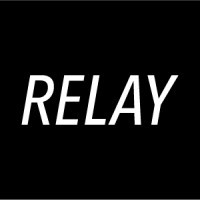 Relay Delivery
Customer Service, Sales & Business Development
New York, NY, USA
Posted on Friday, April 21, 2023
Who We Are
We are on a mission to make food deliveries better. Relay is a technology company that is empowering restaurants to take back ownership of their customers and provide an elevated courier service, and, in turn, provides couriers with industry-leading pay and flexibility. Relay's proprietary logistics engine is changing how local economies operate and how goods crisscross through your city. Relay's goal is to bring efficiencies of scale to delivery and push down the cost of delivery for merchants and customers while simultaneously providing a top-tier courier experience.
We are based in NYC and currently operate in NYC, NJ, Philadelphia, Miami, Chicago, and Washington DC. We fulfill millions of deliveries a year using our distributed network of couriers. Additionally, our software provides a unified management system for orders across all delivery platforms and a scalable courier force to ensure on-time delivery no matter the circumstance.
Our NYC office is located in Chelsea/Flatiron.
About The Role
The Customer Success Specialist role at Relay is a great opportunity to demonstrate your relationship management and sales skills, and your ability to work both autonomously and collaboratively as situations dictate. This role focuses on post-sales of Small-to-Medium Sized Business, to work efficiently and optimally with restaurants by deepening the relationship to increase retention as well as grow revenue and expand service. This role is critical to retaining our valuable accounts, ensuring new partners are successful on our platform, and consulting with partners that have the potential to grow. This role requires the ability to speak Spanish at a conversational level at a minimum.
What You'll Do
The Customer Success Specialist at Relay's responsibilities include developing long-term relationships with our many clients, and connecting with key business executives and stakeholders. In this role, you will manage a book of accounts (small to medium size businesses) in New York and Miami. You'll be liaising between clients and cross-functional internal teams to ensure our solutions' timely and successful delivery according to customer needs. You'll also manage and develop client accounts to initiate and maintain favorable client relationships.
Responsibilities
Act as the primary point of contact for restaurants and build long-term relationships with customers
Work alongside the Account Manager Lead to ensure the timely and successful delivery of our solutions according to customer needs and objectives
Help customers through email, phone, online presentations, screen-share and in-person meetings
Develop a trusted advisor relationship with key accounts and stakeholders
Forecast and track key account metrics; find areas of upselling opportunity
Monitor and analyze customer's usage of our product
What You Have
Fluent in English and Spanish (mandatory)
Proven account management or other relevant experience
Excellent written and verbal communication skills
Not being afraid to pick up the phone and call our customers
Work well with others in a highly collaborative environment
You're always looking to improve inefficient processes
Keen attention to detail and adherence to deadlines
Proficiency in Hubspot and ReAmaze is preferred but not required
Bachelor's Degree in an appropriate field of study or equivalent work experience
1+ years of Account Management experience
Restaurant experience preferred but not necessary
Who You Are
You are a hustler. You'll do whatever it takes. No task is too small, no opportunity is too insignificant for you to tackle.
You are results driven. You prioritize getting the job done over being "on the clock.."
You can work through ambiguity. Your experience enables you to focus on the most impactful elements and drive clear insights that inform the team's priorities
You take ownership. You are comfortable driving projects end-to-end that execute and eliminate blockers, helping you and the company move fast with confidence. You have a strong sense of accountability, pay strong attention to detail, and know when to raise your hand and ask for help
What We Offer
💸 Base pay $65k - $75k with generous bonus opportunity
✈️ 23 days paid vacation that we encourage you to take
🩹 Comprehensive medical, dental, and vision insurance plans
🖥️ All new laptops and IT equipment
📈 Compelling employee equity packages plus life insurance and a 401k plan with company matching
👋 A hybrid office model for NYC/Miami employees with a lively and lighthearted office environment in Flatiron
We want you to love the work that you do, the team that you're working with, the environment that you're working in. It is often hard to tell from a job description what working at a company is like, but some reasons why Relay may not be a good fit for you
Our mission of helping restaurants and the last mile delivery space does not resonate with you
You are NOT fluent in Spanish
You desire a consistent 9-5 job.
You prefer highly structured, well-defined environments
You're uncomfortable with ambiguity or "being the first" in figuring something out
Location Note:
Th
is role can be either 100% Remote or a hybrid in-office position for Miami or NYC, however, we value real-time collaboration in our teams and are prioritizing candidates in the Eastern time zone for remote positions. #BI-Remote
Relay is committed to Equal Employment Opportunity by attracting and retaining a diverse team of employees and creating an inclusive environment for all. We do not discriminate on the basis of race, religion, color, national origin, gender, sexual orientation, age, marital status, veteran status, or disability status.