Enterprise Systems Manager - Workday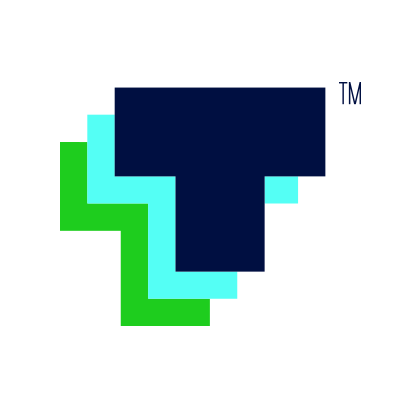 Thrasio
Remote
Posted on Saturday, September 24, 2022
Wild Thinkers Welcome
Thrasio is a next-generation consumer goods company reimagining how the world's most-loved products become accessible to everyone. We acquire quality brands and use world-class expertise and data science to make existing products better or create new ones to meet customer needs.
We've got huge goals, and every Thrasher plays an integral part in getting us there. That's why we only bring on people who think positively. Who look out for the team. Who tell their egos to take a hike while they get the job done right.
From the moment you become a Thrasher, we give you the freedom you need to take big swings and push what's possible to get us there. And if you fail, it's cool—we know you'll grow spectacularly. What matters is that you're helping impact millions of people around the world who use our products everyday.
Because with every new spatula or pillow brand we grow, with every kitchen scale we develop, our goal is to provide people everywhere with what they need to make the most of every moment - ensuring that what gets delivered to their door delivers.
The Role:
We're embarking on a global Workday HCM implementation and are looking for an Enterprise Systems Manager - Workday HCM to play a critical role on the project and within the Enterprise Systems team. Reporting into the Director, Enterprise Systems, this role will partner with the People Ops teams to develop a robust Workday HCM roadmap and advise the teams on how to best leverage Workday to the fullest. Tactically, this position will lead the execution of high priority initiatives and be responsible for the overall architecture, administration, enhancement and ongoing support and maintenance of Workday HCM and ancillary applications.
Responsibilities Include:
Serve as primary enterprise systems support partner for the company's People Ops teams. Collaborate on a multi-year HCM applications roadmap to optimize the HR technology stack and implement new solutions to help streamline processes.
Act as a solution architect by collaborating with internal and external stakeholders, product vendors to document business requirements, as well as technical, procedural and functional gaps, then design/implement effective solutions to address those needs.
Identify additional areas of training, best practice methods for achieving optimal effectiveness and automation that will streamline operations.
Work with technical teams to integrate Workday to other systems (e.g., Lever, CultureAmp, NetSuite, KnowBe4, etc.) to drive efficiency and data consistency across the organization. Maintain, monitor and support all People Ops system integrations.
Oversee the Change Management (weekly change request process for Workday Production migration) and Release Management (working with business leads on development sprints for issues/enhancements) processes for Workday HCM.
Participate in recurring Workday audits on an as needed basis.
Assist the Director, Enterprise Systems to build out the team and implement the right application development / support model.
What you bring to the party:
Minimum of 5 years of Workday HCM experience with Workday partner certification or minimum of 7 years of Workday HCM experience without. At least 1 full cycle global Workday HCM implementation is preferred.
Bachelor's degree or equivalent experience, 7+ years of experience working at a hyper-growth global e-Commerce company, top consulting firm or organization working with HCM systems.
Strong knowledge of and extensive experience working with the following Workday modules (Compensation, Talent, Recruiting, Benefits, Absence, Time Tracking and US Payroll) and integrations.
Extensive understanding of the end-to-end functional HR business processes.
Familiar with Workday audit requirements and processes.
Familiar with Atlassian Jira Sprint development / deployment.
Skilled in interviewing business users, collecting and interpreting requirements, and explaining the solution details to business audiences.
Strong project management skills and ability to rally team members and teams around key project deliverables and goals.
Excellent interpersonal, communication and presentation skills with strong customer service orientation: This role will constantly be communicating concerns, changes, processes, and explanations across a wide spectrum of stakeholders and users.
Demonstrated leadership, management, and decision-making skills. A strategic, long-term thinker: As we evolve our processes to support our growth, we want to look beyond short-term fixes.
Strong analytical skills with the ability to quickly understand complex systems.
Experience working in a fast-paced, high-tech and customer obsessed environment with a diverse set of stakeholders in multiple geographic locations. You are able to work well under pressure with limited direction and are comfortable with change.
Team-oriented, collaborative nature; be ready to wear many hats. We're a small, fast-growing team. Everyone needs to pull for each other, share best practices, and take on work that will make our entire organization successful.
We believe that all employees should be paid fairly and equitably. As of the time of this posting, the expected base annual salary range for this position is $115,000 to $185,000. (For non-exempt roles, this reflects the expected base annual "salary" as calculated by the base hourly wage multiplied by the expected number of hours worked over a one year period, excluding any overtime and premiums.) The actual base annual salary will be based on a wide range of factors, including your skills, qualifications, and experience, as well as business needs and limitations. As a result, compensation may vary within and across similar roles and positions. Please note that the base annual salary range information set forth above is a good faith estimate for this position and actual compensation for any individual may fall outside this range if warranted by the circumstances applicable to that individual. If we identify a role that would be suitable for a broader range of skills and experience such that we would consider hiring at multiple levels, then the range listed above may reflect that breadth. If offered a position, the actual base annual salary will be contained in your offer letter.
In addition to the base annual salary listed above, this position is eligible for short-term and long-term incentive compensation, as well as benefits, which are subject to the applicable plans, policies and definitive documentation regarding such compensation and benefits.
Research shows that while men apply to jobs when they meet an average of 60% of the criteria, women and other marginalized folks tend only to apply if they meet 100% of the qualifications. At Thrasio, we need people who think rigorously and aren't afraid to challenge assumptions, so we're looking for diverse perspectives, as long as you meet the minimum criteria.
You're encouraged to apply even if your experience doesn't precisely match the job description. Join us!
THRASIO IS PROUD TO BE AN EQUAL OPPORTUNITY EMPLOYER AND CONSIDERS ALL QUALIFIED APPLICANTS FOR EMPLOYMENT WITHOUT REGARD TO RACE, COLOR, RELIGION, SEX, GENDER, SEXUAL ORIENTATION, GENDER IDENTITY, ANCESTRY, AGE, OR NATIONAL ORIGIN. FURTHER, QUALIFIED APPLICANTS WILL NOT BE DISCRIMINATED AGAINST ON THE BASIS OF DISABILITY, PROTECTED CLASSES, OR PROTECTED VETERAN STATUS. THRASIO PARTICIPATES IN E-VERIFY.
Thrasio does not accept agency resumes. Please do not forward resumes to our jobs alias, Thrasio employees or any other organization location. Thrasio is not responsible for any fees related to unsolicited resumes.