Senior Operations Manager - Brick & Mortar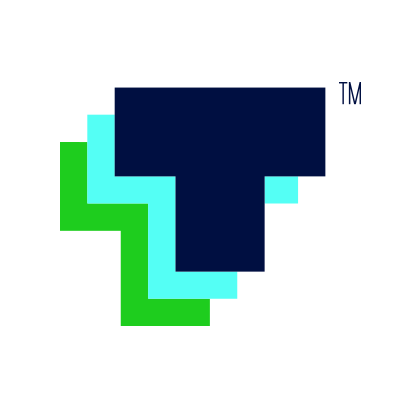 Thrasio
Operations
Cleveland, OH, USA
Posted on Tuesday, November 22, 2022
Wild Thinkers Welcome
Thrasio is a next-generation consumer goods company reimagining how the world's most-loved products become accessible to everyone. We acquire quality brands and use world-class expertise and data science to make existing products better or create new ones to meet customer needs.
We've got huge goals, and every Thrasher plays an integral part in getting us there. That's why we only bring on people who think positively. Who look out for the team. Who tell their egos to take a hike while they get the job done right.
From the moment you become a Thrasher, we give you the freedom you need to take big swings and push what's possible to get us there. And if you fail, it's cool—we know you'll grow spectacularly. What matters is that you're helping impact millions of people around the world who use our products everyday.
Because with every new spatula or pillow brand we grow, with every kitchen scale we develop, our goal is to provide people everywhere with what they need to make the most of every moment - ensuring that what gets delivered to their door delivers.
Responsibilities Include:
Manage end to end supply chain management and operations for a subset of brands, including vendor relations, 3rd party production, demand and supply management, logistics, and distribution
Lead projects to optimize supply chains for existing products
Perform structured problem solving to identify gaps in operational performance, implement and monitor containment/corrective actions
Collaborate with brand management, channel marketing, and sales to commercialize new products
Manage packaging and item transitions with a goal of meeting customer requirements while minimizing cost and inventory obsolescence
Manage obsolete slow moving inventory (OSMI)
Create and maintain material master data (e.g., SKUs, dimensions, weights, GS1 GTINs, HTS codes, etc.)
Manage 3PL warehouse inventory and issue PO's to vendors
Direct activity and manage performance of 3rd party transportation and warehouse providers
Create and comply to customer shipping and routing requirements
Lead operations integration of assigned brand acquisitions following project management principles
What You Bring to the Party
A genuine passion for the mission
Excellent knowledge of supply chain management processes
Strong ability to turn data into actionable information
Strong communication skills with cross functional teams
7+ years of supply chain and operations experience
Knowledge of ERP, TMS, WMS systems
Specific Areas of Expertise
Operations management within an ERP system
Project management
Lean, Six Sigma, Structured problem-solving tools (e.g., A3, 8D, 5-Why, etc.)
We believe that all employees should be paid fairly and equitably. As of the time of this posting, the expected base annual salary range for this position is $135,000 to $150,000. (For non-exempt roles, this reflects the expected base annual "salary" as calculated by the base hourly wage multiplied by the expected number of hours worked over a one year period, excluding any overtime and premiums.) The actual base annual salary will be based on a wide range of factors, including your skills, qualifications, and experience, as well as business needs and limitations. As a result, compensation may vary within and across similar roles and positions. Please note that the base annual salary range information set forth above is a good faith estimate for this position and actual compensation for any individual may fall outside this range if warranted by the circumstances applicable to that individual. If we identify a role that would be suitable for a broader range of skills and experience such that we would consider hiring at multiple levels, then the range listed above may reflect that breadth. If offered a position, the actual base annual salary will be contained in your offer letter.
In addition to the base annual salary listed above, this position is eligible for short-term and long-term incentive compensation, as well as benefits, which are subject to the applicable plans, policies and definitive documentation regarding such compensation and benefits.
Research shows that while men apply to jobs when they meet an average of 60% of the criteria, women and other marginalized folks tend only to apply if they meet 100% of the qualifications. At Thrasio, we need people who think rigorously and aren't afraid to challenge assumptions, so we're looking for diverse perspectives, as long as you meet the minimum criteria.
You're encouraged to apply even if your experience doesn't precisely match the job description. Join us!
THRASIO IS PROUD TO BE AN EQUAL OPPORTUNITY EMPLOYER AND CONSIDERS ALL QUALIFIED APPLICANTS FOR EMPLOYMENT WITHOUT REGARD TO RACE, COLOR, RELIGION, SEX, GENDER, SEXUAL ORIENTATION, GENDER IDENTITY, ANCESTRY, AGE, OR NATIONAL ORIGIN. FURTHER, QUALIFIED APPLICANTS WILL NOT BE DISCRIMINATED AGAINST ON THE BASIS OF DISABILITY, PROTECTED CLASSES, OR PROTECTED VETERAN STATUS. THRASIO PARTICIPATES IN E-VERIFY.
Thrasio does not accept agency resumes. Please do not forward resumes to our jobs alias, Thrasio employees or any other organization location. Thrasio is not responsible for any fees related to unsolicited resumes.