Media Trader, Curation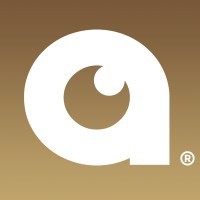 Audigent
Marketing & Communications
New York, NY, USA · Remote
Posted on Friday, May 20, 2022
Audigent is the leading data activation, curation and identity platform. Audigent's pioneering data platform unlocks the power of privacy-safe, first party data to maximize addressability and monetization of media at scale without using cookies. As one of the industry's first data curation platforms powered by its unique identity suite (Hadron ID™), Audigent is transforming the programmatic landscape with its innovative SmartPMP™, ContextualPMP™ and CognitivePMP™ products, which use artificial intelligence and machine learning to package and optimize consumer-safe data with premium inventory supply at scale. Providing value and performance for the world's largest brands and global media agencies across 100,000+ campaigns each month, Audigent's verified, opt-in data drives monetization for premium publisher and data partners that include: Condé Nast, TransUnion, Warner Music Group, Penske Media, a360 Media, Fandom and many others. For more information, visit www.audigent.com.
Job purpose
Oversee and execute programmatic deals to ensure optimal performance and efficiency for multiple clients of Audigent. Help grow supply side trading and yield optimization team within one of the hottest audience tech companies. Deliver strategic guidance on best practices and demonstrate leadership around RTB media.
Duties and responsibilities
Manage a portfolio of business being executed on behalf Audigent's clients

Create and manage curated deals across 10+ SSP's

Offer insights on how to improve campaign effectiveness through the platform's functionality.

Troubleshoot and manage communication internally and externally to ensure smooth campaign/deal execution.

Combine data analysis to create optimization strategies and provide solutions for campaigns to meet client objectives.

Help build our supply side trading best practices and provide insight for improvement.
Qualifications
2-3+ years of hands on keyboard programmatic trading experience required; 1+ years of client-facing experience preferred

Experience in working with ad exchanges, aggregators, ad servers, and other optimization platforms

Experience with supply side platforms and yield optimization/management

Experience with demand side platforms and performance optimization/campaign management

Solid experience in Excel including pivot tables, chart-making, and manipulation of data sets

Outstanding troubleshooting, analytical, and problem-solving abilities, along with an ability to collaborate cross-functionally in a get-it-done now start-up environment

Effective time management skills – ability to prioritize and meet deadlines.

Solid experience with multiple DSPs and SSPs.

Ability to manage multiple campaigns/deals at once

Ability to optimize towards performance-based goals

CPA, CPC, CTR direct marketing campaigns preferably in an RTB environment

Bachelor's Degree or equivalent work experience
Salary: Total compensation for this position is $70,000 - $90,000 based upon experience

Audigent's benefits include health, dental, and vision insurance, paid time off, retirement
savings, commuter benefits, professional development, and more...