VP, Enterprise Sales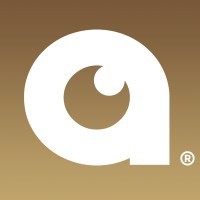 Audigent
Sales & Business Development
New York, NY, USA
Posted on Tuesday, April 4, 2023
VP, Enterprise Sales
Audigent is seeking a VP of Enterprise Sales who will cultivate and drive our channel partner relationships. This executive will utilize their expertise in sales, account management, and marketing to create and grow Audigent's data partnership channels. As the leading curation, activation, and identity platform, Audigent partners with leading data companies, driving new and incremental revenue streams as they advance data activation within the digital ecosystem. This role will focus on creating and driving data partner sales channels and own the end-to-end go-to-market strategy with each, treating each partner as its own unique sales channel. Success for this role is measured based on data partner sales channel growth in revenue. The ideal candidate is an exceptional athlete in their ability to connect ecosystem solutions, create, evangelize and sell-in value propositions to channel sales organizations, and manage day-to-day activities of running multiple sales channels.
Come be a part of Audigent's dynamic, award-winning team at the intersection of digital media and data. We are fun, ambitious and gritty, with a mission of driving the next wave of innovation in the space.
VP of Enterprise Sales Role
The VP of Enterprise Sales will lead channel partnership revenue growth across Audigent's data partnerships, driving sales and collaboration in-market with a strategic mindset for building meaningful data & media solutions at the cutting edge of the cookieless programmatic space.
Key Success Criteria:
Sales & Account Expertise
Action-oriented, proactive seller who has proven ability to identify, initiate and close complex business deals with multiple stakeholders.

Act as an operator, working across partners to help handle objections, overcome challenges and act as subject matter expert both in Audigent and our partners' business.

Manage to revenue goals, leading activation and successful scaling of business in collaborating with partners.

Lead partner marketing initiatives between Audigent and partners to drive co-selling opportunities, including content development, case studies and events.

Lead QBR process to align Audigent partner commercial and technical teams on a recurring basis to drive further market adoption of joint solutions.
Go-to-Market Strategy
Orchestrate and further develop Audigent playbook for building channel sales growth across partners throughout the programmatic ecosystem.

Evangelize Audigent's curation platform and practice, providing partners the necessary tools to white-label our offering and take to market strategically.

Ability to work in multiple paradigms representing each sales channel with proven track record to drive empowerment of individual data partner sales teams
Sales Channel Management
Manage pipeline of business across existing and growing data partners, supporting their efforts to engage brand, agency and platform clients.

Work across Audigent's strategic data partnerships (currently Acxiom, Experian, Fyllo, IBM Watson Advertising, Epsilon, Oracle, Equifax, Comscore, TransUnion) to drive revenue through, to, and with their respective sales teams through our curation offering.

Hold bi-weekly meetings with partner sales teams to address opportunities and challenges in sales of joint offering.

Develop and execute against the Audigent partner playbook, developing curation partners through multi-stage enablement, co-marketing and active deal proliferation.
Qualifications:
Strong understanding of the programmatic ecosystem and relationships across DSP, data provider, publisher and SSP landscape.

7+ years of digital, mobile and/or programmatic and/or audience data advertising sales experience with strong existing relationships with media agencies and/or brands direct.

3+ years managing sales teams with a proven track record of exceeding goals.

Product mindset with strong technical acumen, with experience selling emerging technologies into c-suite level decision makers.

Experience in selling programmatic data and/or PMP deals.

Demonstrated success in a goal-oriented, highly accountable sales environment.

Interest in being a pioneer in a quickly transforming media category

Desire to build on something already gaining exciting market traction.

Superior communication skills, including face-to-face presentations, phone and email

Ability to think and plan strategically and be creative in their sales

An entrepreneurial approach to business

The ability to structure, negotiate, and close advertising deals

Diligent work ethic, dependable, and ethical

A strategic thinker who will support team and management in creating best-of-breed data and audience solutions for clients

A self-starter, aggressive, able to work independently but cooperatively and enthusiastically to build a new business.

Thrives on being an expert and evangelist on industry trends to build relationships and gain traction with other industry thought leaders.
Compensation: Base salary range for this position is $150,000 - $190,000 + commission based on your experience and qualifications.
Audigent's benefits include health insurance, paid time off, retirement savings, commuter benefits, and professional development.
ABOUT AUDIGENT
Audigent is the leading data activation, curation and identity platform. Audigent's pioneering data platform unlocks the power of privacy-safe, first party data to maximize addressability and monetization of media at scale without using cookies. As one of the industry's first data curation platforms powered by its unique identity suite (Hadron ID™), Audigent is transforming the programmatic landscape with its innovative SmartPMP™, ContextualPMP™ and CognitivePMP™ products, which use artificial intelligence and machine learning to package and optimize consumer-safe data with premium inventory supply at scale. Providing value and performance for the world's largest brands and global media agencies across 100,000+ campaigns each month, Audigent's verified, opt-in data drives monetization for premium publisher and data partners that include: Condé Nast, TransUnion, Warner Music Group, Penske Media, a360 Media, Fandom and many others. For more information, visit www.audigent.com.