Technical Account Manager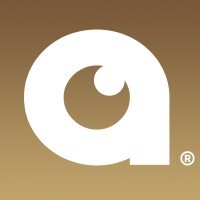 AuDIGENT
IT, Sales & Business Development
Pennsylvania, USA
Posted on Saturday, April 8, 2023
OVERVIEW
Audigent is looking to hire a Technical Account Manager to join our rapidly growing, data focused AdTech company. You will be part of a small team, which means you'll get to take part in a lot of different business areas. We are looking for someone who is a self starterWe are looking for someone who doesn't want to get siloed working at a huge company and would rather diversify their skillset and grow to quickly become a more senior member within our growing company.
COMPENSATION: $85,000-$110,000 based upon your experience and qualifications
BENEFITS: flexible office-remote work environment, flexible PTO, 401K, medical, dental, and vision
LOCATION: the company HQ is in NYC, though we are open to adding to our growing network of remote employees. Because most of us are located on the east coast or in the UK, you must be willing to virtually attend some morning meetings in Eastern Time if you're out west.
KEY RESPONSIBILITIES AND DUTIES
This role will be both internal and client facing, with a mix of technical account management and project management.

Work primarily with Engineering teams to support project work, integrations and implementations.

Also working across the trading and publisher teams to support publisher, brand and agency partners in a timely manner, collaborating internally for alignment and support.

•

As a TAM, you will be responsible for working closely with clients, partners and internal teams to help maximize the success of their usage of the platform to support their audience monetization strategies.

Must be willing to take initiative and dig into issues, troubleshooting, information gathering sometimes with limited information

Ensuring data integrity is sound before it is delivered to the end client, identifying and notifying internal and external stakeholders if discrepancies are found


Deal/PMP performance troubleshooting

This role does require some weekend work, taking no more than 5-10 minutes and will be flexible based on schedules, etc.

The Project Management focused responsibilities include facilitating team level functions, including meetings, requirements gathering, backlog refinement,

demos/reviews and retrospectives.

Holds the team accountable for delivery commitments. Helps the team identify when deliverables are at risk of being missed, and help the team determine possible solutions to ensure commitments are met.
Provides visibility into the team's delivery plans and progress against plans to stakeholders
Strategic leadership of key initiatives designed to maximize the partnership potential.
You will have the visibility and opportunity to help shape the direction of the team, implement ideas, best practices, and improvements.

Great growth potential and upward mobility
WHO YOU ARE
3-4 years experience in digital advertising, programmatic advertising, marketing, etc.

•

Familiar with the programmatic ecosystem (SSPs, DSPs, DMPs, various ad servers) with a strong working knowledge of audience data and targeting strategies (1

st

& 3

rd

party data, contextual targeting, etc.).

Strong knowledge and understanding of digital media, emerging platforms, and technologies.

Experience with Excel (or Google Sheets) is a must, basic understanding of data analysis by using VLOOKUP, Pivot tables, etc.

High degree of professionalism with strong interpersonal and presentation skills.

•

Strong organizational and process skills. Intellectually curious with strong leadership, communication and problem-solving skills.

Experience with project management tools like Jira, Smartsheet, Google Suite, etc.

•

Ability to multi-task and manage multiple projects at once, with the ability to thrive in an environment with high volume and tight deadlines.

Bachelor's Degree