Data Engineer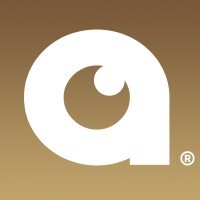 AuDIGENT
Software Engineering, Data Science
Europe · United Kingdom · Remote
Posted on Saturday, November 4, 2023
ABOUT AUDIGENT
Audigent is the leading curation, data activation and identity platform. Audigent's pioneering data platform unlocks the power of privacy-safe, first party data to maximize addressability and monetization of media at scale without using cookies. As one of the industry's first data curation platforms powered by its unique identity suite (Hadron ID™), Audigent is transforming the programmatic landscape with its innovative SmartPMP™, ContextualPMP™ and CognitivePMP™ products, which use artificial intelligence and machine learning to package and optimize consumer-safe data with premium inventory supply at scale. Providing value and performance for the world's largest brands and global media agencies across 100,000+ campaigns each month, Audigent's verified, opt-in data drives monetization for premium publisher and data partners that include: Condé Nast, TransUnion, Warner Music Group, Penske Media, a360 Media, Fandom and many others. For more information, visit www.audigent.com.
DATA TEAM
Audigent's data team maintains the core of our data ingestion infrastructure and data lake, provides tools and sets best practices for our entire business when it comes to maintaining and using our data lake.
WHAT IS THE ROLE?
Audigent is looking for a collaborative, curious and hands-on software engineer to help improve the data infrastructure and delivery processes for our SmartPMP platform and our core data team. We expect you to have a good command of at least one programming language (ideally, Python), know data structures, software development techniques and data modelling.
You'll be an important part of our team, working closely with senior engineers in the Data Team as well as engineers from other teams. Your work will be spread among maintaining the legacy codebase or contribute to new bespoke products and features.
WHAT WILL YOU DO?
Sustaining operations of a working, profitable adtech stack

Implementing automation, optimization and analysis processes across our organization

Collaborating with lead and senior engineers

Testing, debugging and delivering working solutions

Use appropriate technology to enable access to external data sources

Create, document and maintain complex data pipelines

Data preparation for storage, analytics, ML

Data integration, transformation, and optimization

Building of data-centric, optimized APIs
IDEAL REQUIREMENTS
Experience with: Python, SQL, Pandas, AWS, Athena (Presto) or similar

Experience with big data (Hadoop, Spark, Kinesis or similar) and ETL data pipeline technologies like Airflow or AWS Glue.

Experience with microservices, rest API and similar

Ability to collaborate on projects and work independently when required

Strong analytical skills

Track record of delivering working end-to-end solutions

Must be a conscientious worker who wants to have real impact and is comfortable in a fast-paced start-up environment

Excellent communication skills, in particular when discussing technical concepts
BONUS POINTS FOR
Experience delivering production data within AdTech

Demonstrable knowledge of adtech ecosystem and/or data flows within the AdTech, specifically including DMPs, SSPs, DSPs, digital campaign metrics, 1st & 3rd Party Identity, and non-cookie-based identity systems.

Django or Flask experience

Experience with a modern compiled language (Rust, Go, etc…)

DevOps (Docker, Terraform) experience

Experience with additional cloud providers (GCP, Azure)
SALARY
Compensation will be based on skills and experience