Lead Product Manager, Healthcare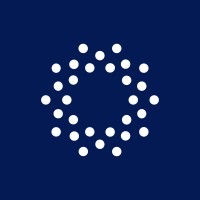 CLEAR
Product
New York, NY, USA
Posted on Saturday, January 28, 2023
As Lead Product Manager, you will be responsible for owning the Healthcare vertical by building brand new, customer-centric applications on top of CLEAR's Identity platform. You will own defining area-specific business objectives that align to company goals, translate those objectives into a multi-year strategy, and drive execution. You will collaborate with internal stakeholders and external partners to deliver against quarterly and annual objectives, owning the product roadmap and ensuring tight alignment with respect to vision, strategy, priorities and outcomes.
---
What you'll do:
Define CLEAR's product strategy and roadmap for Healthcare, always working backwards from the customer

Build and manage multiple complex products from start to finish, owning the end-to-end product lifecycle from design to delivery

Represent CLEAR externally with partners to drive toward a shared product vision

Collaborate cross-functionally with Growth, Engineering, IT, Operations, Design, and Marketing in order to deliver against quarterly and annual objectives

Leverage your expertise in healthcare and product management to develop team-wide processes and best practices
How you'll measure success:
Drive continuous improvement using data and information from teams to identify issues and ways to improve

Own roadmap prioritization based on customer need, risk impact and strategic demands

Demonstrate leadership by mentoring colleagues, influencing internal stakeholders, and providing thought leadership
What you're great at:
5+ years of product management experience

Deep understanding of Healthcare domain concepts such as PHI, HIPAA, EMRs, data exchanges, etc.

Entrepreneurial, strategic planner with proven ability to drive projects

Outstanding organizational, communication, interpersonal, relationship-building skills; able to work well in a cross-functional, matrixed environment

Highly analytical; leverages data to measure impact, frame trade-offs, and make smart decisions for the long-term benefit of the business and our customers

Customer-obsessed; able to quickly understand a market to find unmet needs

Adept at establishing credibility and rapport with senior executives and technical and non-technical team members alike

Proficiency in Spanish a plus
How You'll be Rewarded:
At CLEAR we help YOU move forward - because when you're at your best, we're at our best. You'll work with talented team members who are motivated by our mission of making experiences safer and easier. Our hybrid work environment provides flexibility. In our offices, you'll enjoy benefits like meals and snacks. We invest in your well-being and learning & development with our stipend and reimbursement programs.
We offer holistic total rewards, including comprehensive healthcare plans, family building benefits (fertility and adoption/surrogacy support), flexible time off, free OneMedical memberships for you and your dependents, and a 401(k) retirement plan with employer match. The base salary range for this role is $190,000 - $230,000, depending on levels of skills and experience.
The base salary range represents the low and high end of CLEAR's salary range for this position. Salaries will vary depending on various factors which include, but are not limited to location, education, skills, experience and performance. The range listed is just one component of CLEAR's total compensation package for employees and other rewards may include annual bonuses, commission, Restricted Stock Units
About CLEAR
Have you ever had that green-light feeling? When you hit every green light and the day just feels like magic. CLEAR's mission is to create frictionless experiences where every day has that feeling. With more than 16+ million passionate members and hundreds of partners around the world, CLEAR's identity platform is transforming the way people live, work, and travel. Whether it's at the airport, stadium, or right on your phone, CLEAR connects you to the things that make you, you - unlocking easier, more secure, and more seamless experiences - making them all feel like magic.