Senior Solutions Engineer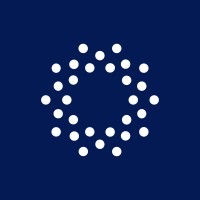 CLEAR
Sales & Business Development
New York, NY, USA
Posted on Saturday, April 15, 2023
As a Senior Solutions Engineer, Healthcare, you will be responsible for ensuring our partners successfully integrate with our platform, with a focus on our Healthcare vertical. You will work across the Growth, Product, and Engineering teams to develop a deep understanding of the problems our partners are facing and influence how we're building our platform for scale. We're looking for a candidate with a strong technical background who is looking to have a direct impact on customer and developer experiences.
---
What you'll do:
Develop code samples, prototypes, and reference applications to demonstrate best practices and minimize customer development time, across a variety of languages and frameworks

Drive partner integration for enterprise-level partners including building reference applications, prototypes, and architecture diagrams

Create reusable frameworks to drive partner integration, including architecture diagrams and proposed solutions for enterprise-level partners

Support customers throughout the onboarding and integration process, assisting with common coding issues and patterns or troubleshooting, while creating reusable documentation and collateral to help scale the team

Act as the internal and external expert in the integration and usage of the CLEAR identity platform

Regularly collaborate across Product, Engineering, and Marketing to incorporate customer feedback and suggestions

Stay up-to-date with the latest trends and developments in the Healthcare industry and apply this knowledge to identify new opportunities for CLEAR
How you'll measure success:
Earn trust across the Growth team by building a strong reputation as a subject-matter-expert and customer advocate, brainstorm new features and use cases with the Product team, and talk through the latest tools, patterns, and standards with the Engineering team
What you're great at:
5-7 years of experience in a customer-facing role, ideally focused on technical sales enablement, with 3+ years' within the Healthcare domain

Strong development experience with one or more full-stack technologies, including web or mobile front-end and supporting back-end(s); AWS experience a strong plus

Demonstrable understanding of the full SDLC, common application architecture patterns, and experience with developer tooling

Experience working with APIs and SDKs, as well as web and mobile technologies

Bachelor or Master engineering degree in CS/CE/EE/ME or equivalent experience in a software development or technical sales role

Excellent communication skills, able to distill complex technical details to layperson terms
How You'll be Rewarded:
At CLEAR we help YOU move forward - because when you're at your best, we're at our best. You'll work with talented team members who are motivated by our mission of making experiences safer and easier. Our hybrid work environment provides flexibility. In our offices, you'll enjoy benefits like meals and snacks. We invest in your well-being and learning & development with our stipend and reimbursement programs.
We offer holistic total rewards, including comprehensive healthcare plans, family building benefits (fertility and adoption/surrogacy support), flexible time off, free OneMedical memberships for you and your dependents, and a 401(k) retirement plan with employer match. The base salary range for this role is $155,000 - $185,000, depending on levels of skills and experience.
The base salary range represents the low and high end of CLEAR's salary range for this position. Salaries will vary depending on various factors which include, but are not limited to location, education, skills, experience and performance. The range listed is just one component of CLEAR's total compensation package for employees and other rewards may include annual bonuses, commission, Restricted Stock Units
About CLEAR
Have you ever had that green-light feeling? When you hit every green light and the day just feels like magic. CLEAR's mission is to create frictionless experiences where every day has that feeling. With more than 16+ million passionate members and hundreds of partners around the world, CLEAR's identity platform is transforming the way people live, work, and travel. Whether it's at the airport, stadium, or right on your phone, CLEAR connects you to the things that make you, you - unlocking easier, more secure, and more seamless experiences - making them all feel like magic.