VP, Federal Government Relations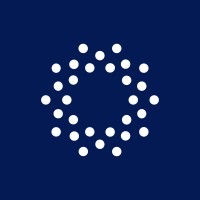 CLEAR
Washington, DC, USA
Posted on Friday, April 28, 2023
The VP of Federal Government Relations will be responsible for developing and executing strategies to proactively engage federal policymakers to foster the company's brand and build relationships to advance its partnership with the federal government. This role will help develop and execute on a unified and clear business message at the federal level to ensure the long term success of CLEAR.
---
What you'll do:
Develop and lead execution on a federal government affairs strategy for CLEAR.

Represent CLEAR before Congress and key federal agencies. Cultivate and maintain strong working relationships with agency and Hill staff as appropriate.

Advocate for CLEAR'S positions on legislative and regulatory issues with legislators, agency staff, and other stakeholders.

Develop and maintain strong relationships with relevant trade associations and partners with shared federal interests and priorities.

Work with internal partners, including state and local government affairs, communications, and key business units to align CLEAR's federal advocacy strategy with the company's overall goals and priorities.

Direct and assist with the research and analysis of legislative and regulatory issues related to biometrics.

Manage or support special projects and task forces to further CLEAR'S advocacy efforts.

Provide support as needed to fulfill CLEAR's overall program objectives.
How you'll measure success:
Establishing CLEAR as a trusted partner to federal policymakers in advancing public policy initiatives related to biometrics.

Success in advancing key legislative proposals in Congress.

Developing relationships with key stakeholders who can provide insight into relevant legislative and regulatory efforts.
What you're great at:
12+ years of significant Capitol Hill, federal government and/or issue advocacy experience.

Strong knowledge of key policy areas and key policymakers in Washington, exhibiting a broad understanding of leading trends and changes in advocacy, and political and regulatory landscapes.

Demonstrated ability to communicate with a variety of stakeholders and the ability to respond to member needs.

Excellent verbal and written communication skills as well as great listening skills.

Detail-oriented, strong organizational skills, and an entrepreneurial attitude, work independently and operate in an open and fluid environment.

Experience working in fast-paced, startup/growth stage companies.
How You'll be Rewarded:
At CLEAR we help YOU move forward - because when you're at your best, we're at our best. You'll work with talented team members who are motivated by our mission of making experiences safer and easier. Our hybrid work environment provides flexibility. In our offices, you'll enjoy benefits like meals and snacks. We invest in your well-being and learning & development with our stipend and reimbursement programs.
We offer holistic total rewards, including comprehensive healthcare plans, family building benefits (fertility and adoption/surrogacy support), flexible time off, free OneMedical memberships for you and your dependents, and a 401(k) retirement plan with employer match.
About CLEAR
Have you ever had that green-light feeling? When you hit every green light and the day just feels like magic. CLEAR's mission is to create frictionless experiences where every day has that feeling. With more than 15+ million passionate members and hundreds of partners around the world, CLEAR's identity platform is transforming the way people live, work, and travel. Whether it's at the airport, stadium, or right on your phone, CLEAR connects you to the things that make you, you - unlocking easier, more secure, and more seamless experiences - making them all feel like magic.
#LI-Hybrid