Senior Security Engineer, IAM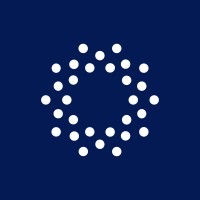 CLEAR
Washington, DC, USA
Posted on Wednesday, May 3, 2023
As the Security Engineer, Identity and Access Management, you will report to the Head of Corporate Cybersecurity and help establish the security bar for CLEAR's services and infrastructure. Working closely with IAM Team Lead, you will help take security concerns, defined or nebulous, and create initiatives that CLEAR should prioritize, providing technical direction and execution. You will help with the development, deployment, and operations of security tools. You will regularly partner with the various Security and Infrastructure teams, identifying opportunities to collaborate and push CLEAR's technological footing into the future.
A successful candidate must demonstrate a history of producing effective, innovative architectural solutions on an enterprise scale. They will continually evaluate the evolving cybersecurity industry to maintain currency and understanding of the latest innovations.
---
What You Will Do:
Execute design and build activities for automating the user access lifecycle including design reviews, code reviews and architecture reviews

Collaborate with product owners and engineering teams to execute technical design and implementation efforts to build identity provisioning features in areas such as access termination, birthright provisioning as well as access request and fulfillment

Participate in vendor evaluation and vendor technology selection for provisioning platforms and other related disciplines in Access Governance

Work closely with other IAM and Cybersecurity team members to transform functional areas of IAM pertaining to access authorization, and work to integrate that with other IAM technologies
Who You Are:
3-5+ years of experience in Identity and Access Management

Experience programing in at least one major language: Python or Java preferred, but other languages such as PowerShell and C++ will be considered too

Experience working with and implementing IAM systems such as Delinea, CyberArk, Saviynt, Sailpoint, or Okta

Possess strong knowledge of API and connector standards such as SCIM, SOAP and REST

Possess strong knowledge of authentication and authorization protocols, such as SAML, OIDC, And OAuth

Experience building and/or configuring at least one market leading Identity Governance & Administration (IGA) platform

Have strong subject matter knowledge of IAM processes such as Access Request and Fulfillment, LifeCycle Management, Access Certifications, Privileged Access Management, and Access Controls methodologies (e.g. ABAC)

Experience providing operational support, with the ability to quickly diagnose and resolve issues across a variety of IAM platforms

Preferred Qualifications:

Prior hands-on experience with cloud-native IAM with one of the "big 3" cloud platform providers

Have working knowledge of CI/CD tooling and experience integrating IAM systems with it

Experience working with and implementing Privileged Access Management (PAM) systems

Experience working in an Agile environment

Possess knowledge of cloud computing concepts and DevOps enabling technologies such as "infrastructure as code" and containers

Have a strong understanding of microservices, OAuth/OIDC, API standards and API based architectures

Prior hands-on experience building workflows in "low code no code" workflows console
How You'll be Rewarded:
At CLEAR we help YOU move forward - because when you're at your best, we're at our best. You'll work with talented team members who are motivated by our mission of making experiences safer and easier. Our hybrid work environment provides flexibility. In our offices, you'll enjoy benefits like meals and snacks. We invest in your well-being and learning & development with our stipend and reimbursement programs.
We offer holistic total rewards, including comprehensive healthcare plans, family building benefits (fertility and adoption/surrogacy support), flexible time off, free OneMedical memberships for you and your dependents, and a 401(k) retirement plan with employer match.
About CLEAR
Have you ever had that green-light feeling? When you hit every green light and the day just feels like magic. CLEAR's mission is to create frictionless experiences where every day has that feeling. With more than 15+ million passionate members and hundreds of partners around the world, CLEAR's identity platform is transforming the way people live, work, and travel. Whether it's at the airport, stadium, or right on your phone, CLEAR connects you to the things that make you, you - unlocking easier, more secure, and more seamless experiences - making them all feel like magic.