FP&A Analyst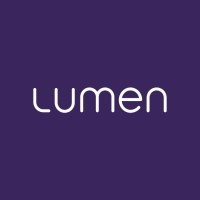 Lumen
IT
Tel Aviv-Yafo, Israel
Posted on Friday, January 27, 2023
We are looking for a passionate FP&A Analyst to join our finance team.
As our FP&A Analyst, you will have the opportunity to play a vital role as a key contributor in a rapidly growing company with a rare combination of a physical product and a mobile app with a subscription business model.
you will build and analyze financial efficiency metrics, explain deviations from the plan and provide insights to key stakeholders.
you will analyze the company OPEX and COGS structure, reflect implications on the company cash flow and burn rate and advise on measures that need to be taken.
With your modeling and analytical skills, you will create and reshape complex models to drive smart decisions cross company and management.
Responsibilities
Manage the budget control and analysis to keep expenses controlled including actual Vs. budget forums.

Analyze departments' HC And salaries efficiency and ROI assessments for new dedicated teams / key roles

Perform financial forecasting and budgeting while engaging various stakeholders in the company

Analyze company COGS elements

Deliver key financial forecasting, along with insightful performance reporting and analysis

Prepare presentations to investors, management, and other stakeholders
What we're looking for
B.A in Economics/Accounting/Business Management (Accounting – Advantage)

Proven experience as an FP&A Analyst or equivalent in a high-tech company

Experience working in a SaaS environment (B2C- Big Advantage)

Master in Excel

Analytical thinker with excellent data-collection skills

Experience working with BI and Big data tools

Excellent PowerPoint skills

Ability to prioritize tasks, meet deadlines, and collaborate with cross-border teams to accomplish job roles

Attention to detail and problem-solving abilities

High-level written and verbal skills both in English and Hebrew

Outstanding communication and interpersonal skills