Growth Manager, Expert Assistants (Full-Cycle Sales)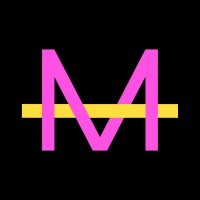 MarketerHire
Sales & Business Development
Austin, TX, USA · Remote · Texas, USA
Posted on Thursday, April 6, 2023
About MarketerHire
MarketerHire's mission is to make expert marketing accessible to all.
Founded in 2019, we are growing rapidly and are a leader in the talent marketplace, on-demand staffing, and Future of Work categories. Our platform gives companies on-demand access to a global network of expert, pre-vetted marketing talent and is used by early-stage startups, billion-dollar unicorns, and Fortune 100 companies alike. Customers include Netflix, Palantir, Chanel, Allbirds, Lambda School, and thousands more.
We also contribute to the future of work, helping our marketers earn significant additional income while eliminating the hassle and risk of freelancing full-time. By default, all of our engagements are remote, enabling our talent to work anywhere in the world.
At MarketerHire, we're passionate about building a diverse team. We care deeply about diversity, equality, and inclusion and strive to build a culture where everyone, from any background, feels included, supported, and free to be themselves. Diversity makes for the best problem-solving and creative thinking, which is why we're dedicated to adding new perspectives to the team.
If your experience is close to what we're looking for, we want to hear from you. Experience comes in many forms – skills are transferable, and passion goes a long way.
Description
As a Growth Manager on the Expert Assistant sales team, you will own the full sales cycle including prospecting leads, closing deals, and managing accounts. Your primary role will be to connect new and existing clients with offshore marketing, design, and sales resources to achieve their goals and objectives in addition to nurturing and growing a roster of accounts you sign. Our customers range from founders to executives to marketers with a wide mix of industries and company stages.
To excel at this position, you must be incredibly organized, have exceptional customer service skills, are self-motivated, and have superhuman attention to detail. You have the hunger and hustle to get things done despite competing priorities and go above and beyond as needed to deliver results.
This is a remote position. All communication and resumes must be submitted in English.
Responsibilities:
Research, prospect, educate, qualify, and develop opportunities from new and existing leads via email, LinkedIn, outbound cold-calling, and texting into targeted accounts.
Conduct consultation calls with leads and determine if they are a fit for MarketerHire.
Establish strong relationships with all prospective customers and own customer experience from lead-in to contract signed and beyond.
Check-in with current and past clients on an ongoing basis to assess overall satisfaction with service and opportunities to place additional resources.
Manage disputes with clients as they arise and work with them, the Expert Assistant, and MarketerHire Talent team to find the best resolution.
Remain highly knowledgeable about marketing industry trends, market activities, and competitors.
Keep all deals up to date in HubSpot including logging and tracking all correspondence over email, phone, and text.
Track your performance against the team and individual goals and proactively collaborate with Team Lead on how to improve performance.
Be highly responsive to all internal and external communications.
About You:
1+ years of experience in a high volume, full-cycle SaaS sales role including driving new leads from cold outbound outreach.
You are familiar with marketing as a service, the different types of marketing functions, and what they can each unlock for businesses.
You must have excellent customer service skills, be an exceptional communicator (both written and verbal), and have an outstanding phone presence.
You have an entrepreneurial mindset and are highly motivated and continuously strive for personal and professional improvement.
You exude a positive, confident, and determined demeanor.
You have superhuman time management and organizational skills.
You must be an outstanding individual contributor to thrive at MarketerHire yet also be willing to help your teammates, share your knowledge with them, and learn from them.
In the first week, you will:
Onboard and integrate into MarketerHire.
Learn MarketerHire's model, our team members, and our story.
Begin our sales training process which conveys our value proposition, sales process, and delivery method.
Become acquainted with the cross-functional teams that you will be working alongside to close new business.
In the first month, you will:
Complete our sales training program.
Learn the process for outreach, including calling, texting, emailing, and LinkedIn messaging. Execute outreach process and hit 1-month objectives.
Learn how to analyze industry drivers, business problems, and target buyers.
Begin closing new business.
In the first three months, you will:
Be fully ramped up and integrated into the team.
Complete additional vertical specific training.
Hit call/email quotas and objectives.
Exhibit a successful track record of developing qualified leads and converting them to contracts.
In the first six months, you will:
Continuously hit quotas and objectives.
Assist with training and onboarding new team members.
Suggest, implement, and experiment with new lead and demand generation activities.
Identify areas of process improvement to help increase efficiency and effectiveness for the team.
In the first year, you will:
Begin to mentor new members of the team, helping them learn about MarketerHire, our model and pass along best practices.
Continue to identify and capture new business to consistently meet and exceed sales targets.
Become a proven, solid and consistent contributor on the team.
MarketerHire is an Equal Employment Opportunity employer. All applicants, employees and former employees are protected from employment discrimination based on race, color, religion, sex (including pregnancy, sexual orientation, or gender identity), national origin, age (40 or older), disability and genetic information (including family medical history.
We participate in E-Verify and support immigrant and employee rights. Please see the following links for more details.
#LI-Remote