Head of Outbound Sales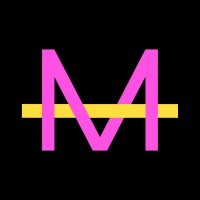 MarketerHire
Sales & Business Development
Austin, TX, USA · Remote · Texas, USA
Posted on Wednesday, April 19, 2023
About MarketerHire
MarketerHire's mission is to make expert marketing accessible to all.
Founded in 2019, we are growing rapidly and are a leader in the talent marketplace, on-demand staffing, and Future of Work categories. Our platform gives companies on-demand access to a global network of expert, pre-vetted marketing talent and is used by early-stage startups, billion-dollar unicorns, and Fortune 100 companies alike. Customers include Netflix, Palantir, Chanel, Allbirds, Lambda School, and thousands more.
We also contribute to the future of work, helping our marketers earn significant additional income while eliminating the hassle and risk of freelancing full-time. By default, all of our engagements are remote, enabling our talent to work anywhere in the world.
At MarketerHire, we're passionate about building a diverse team. We care deeply about diversity, equality, and inclusion and strive to build a culture where everyone, from any background, feels included, supported, and free to be themselves. Diversity makes for the best problem-solving and creative thinking, which is why we're dedicated to adding new perspectives to the team.
If your experience is close to what we're looking for, we want to hear from you. Experience comes in many forms – skills are transferable, and passion goes a long way.
As the Head of Outbound Sales, you will lead and drive the growth of our high-energy, fast-paced start-up team, taking a consultative approach to sales. You will oversee the entire outbound sales department and report directly to the top-level management. You will be responsible for setting department goals, strategies, and budgets while ensuring our outbound sales team continues to excel.
Your focus will be on building, coaching, and monitoring the team, collaborating with cross-functional teams, and adopting a metrics-driven approach to achieve overall success. You will develop and maintain our Ideal Client Persona (ICP) and implement best practices to win new business from those ICPs. Your entrepreneurial mindset and hunger for success will enable you to drive the team's performance and contribute significantly to the company's growth.
Responsibilities:
Define and implement outbound sales strategies, department goals, and budgets
Monitor metrics and hold the team accountable for their performance against KPIs and goals, ensuring we have visibility for each (e.g., dashboards, reports, alerts, etc.)
Lead and mentor Outbound Sales Team Leads, assisting them in achieving their individual and team objectives
Collaborate with cross-functional teams to optimize outbound sales efforts and improve product offerings
Continuously improve the outbound sales department through process and product improvements, avoiding one-off fixes or band-aids
Develop and maintain an ongoing talent pipeline, including hiring, onboarding, and retaining top-performing sales professionals
Foster a culture of focused discipline, innovation, and continuous improvement across the department
Stay up-to-date with industry trends and competitors, adjusting sales strategies accordingly
Establish strong communication channels, ensuring prompt responsiveness to internal and external communication in Slack and email
About you:
5+ years of experience in outbound sales leadership roles, with a track record of managing & leading a successful outbound sales team or department
Experience in talent marketplaces and/or marketing agencies is required
Proven experience in setting and achieving department goals, strategies, and budgets
Familiarity with Marketing and the role of freelance marketplaces in the industry
Exceptional communicator (both written and verbal) and able to develop strong relationships with stakeholders at all levels
Excellent customer service skills and the ability to teach and model those to your team
Entrepreneurial mindset, highly motivated, and continuously striving for personal and professional improvement
Capable of flourishing in a competitive environment and driving a high-performance culture
Superhuman time management and organizational skills, with the ability to prioritize and delegate tasks effectively
Outstanding individual contributor with a team-focused mindset that constantly helps others achieve more
In the first week, you will:
Onboard and integrate into MarketerHire
Learn MarketerHire's model, our team members, and our story
Begin our sales training process which conveys our value proposition, sales process, and delivery method
Become acquainted with the cross-functional teams that you will be working alongside to close new business
In the first month, you will:
Complete our sales training program
Shadow SDRs to uncover best practices, areas of improvement, and overall performance efficiencies
Become familiar with the key metrics that drive performance and the dashboards that provide insight into the key metric performance
Assess the department's current performance and identify areas for improvement
In the first three months, you will:
Implement new strategies and processes
Optimize department structure, and demonstrate improvement in department performance metrics
Establish strong relationships with team members and cross-functional teams
In the first six months, you will:
Successfully drive the outbound sales department to meet and exceed sales growth goals
Establish a track record of mentoring, coaching, and training the team; continue to drive a culture of high performance and continuous improvement
MarketerHire is an Equal Employment Opportunity employer. All applicants, employees and former employees are protected from employment discrimination based on race, color, religion, sex (including pregnancy, sexual orientation, or gender identity), national origin, age (40 or older), disability and genetic information (including family medical history.
We participate in E-Verify and support immigrant and employee rights. Please see the following links for more details.
#LI-Remote