New Product Development Assistant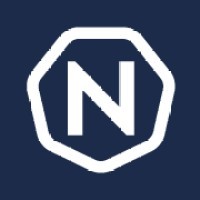 Nourished
Product
Birmingham, MI, USA · Birmingham, UK
Posted on Friday, May 12, 2023
New Product Development Assistant
Company Summary:
Nourished is the world's first truly customized daily chewable vitamin supplement, we create a unique product, made up of 7 active ingredients for each person suited specifically for their unique lifestyle and goals in a matter of minutes.
Nourished is made in the UK from 100% natural, plant-based, sugar-free ingredients and comes to your door conveniently every month in their innovative home compostable, plastic free packaging solution.
Following recent investment, the ambitious team at Nourished are now looking to expand their team to help support and accelerate their growth, with the introduction of a new product manufacturing line.
The team at Nourished believe that everyone is unique and that if anything on earth should be personalised, it should be our health and wellness.
Company Culture:
We are a young, versatile tech start-up, passionate about making a high impact change in the world of health & wellness
We are an innovate or die business and work hard to achieve extremely big dreams in a short time as a team.
We are disruptive and resourceful; we challenge the norm and seek to develop new solutions for our customers life's challenges
We are truly fully stack as a business and make everything we sell and activate internally.
We live for continually creating new and dynamic products which delight and make a meaningful positive difference in our customers lives!
The Person:
The ideal candidate will have a keen interest in nutrition and product development, and a desire to learn and grow in a fast-paced environment. While prior experience is not required, a passion for creating innovative and high-quality products is a must.
You should have a strong attention to detail, be highly organised, and possess excellent communication skills. You will work closely with cross-functional teams, including supply chain, production, and marketing, to ensure the successful launch of new products.
The Role:
We are recruiting for a New Product Development Assistant. The successful candidate will help in the development of new product ranges that Nourished has in the pipeline and work on other additional collaborative projects with third parties.
They will work directly for the Head New Product Development, and in conjunction with our Technology and Production Teams to initially assist with the research and development before being part of the support and advice for successful implementation and launch of new products ranges.
This is an exciting opportunity to develop new and unique products in a very quick moving and fast-growing business.
This will include tasks such as:
End to end development with a variety of projects, ranging from a few months to 1 year in length.
Formulation development to ensure the production of new products meets the company's internal standards.
Troubleshooting any issues which arise within the development process and testing alternate avenues and solutions.
Recipe development and flavour profiling to maintain the high level of customer satisfaction and to meet their changing needs.
Market research into comparable products to guarantee a compelling offering.
Working closely and collaborating with the other team members to development new methods and products.
Research into new ingredients within the health and wellbeing sector.
Sourcing of new ingredients, equipment and materials required by the department head.
Working within the budget set out be the department head.
Support of our Production Team to improve their performance and find solutions to aid them in day-to-day product production.
Training of staff members and overseeing the launch of new products within our production facility.
What's required:
A passion for Nutrition and Product Development is a must.
Determined, energetic, with a can-do attitude.
Excellent organisational skills.
Ability to work well under pressure and to tight deadlines.
Forward thinking and willing to explore multiple avenues to obtain the desired result.
Good working knowledge of Excel.
Exceptional presentation and communication skills.
Package:
This role will allow the successful candidate to be part of a flourishing and growing business, to work in a small team to support all areas of the business as well as potential career progression advancement and benefits in line with the company's overall performance.
The company's other benefits include:
Full Comp Health & Dental Cover after 6-month probationary period
5% salary company pension
Potential to earn Share options on our coveted EMI scheme
Free Snacks on site, latest tech, and lots of social events.
28 days Annual leave allowance per annum inclusive of Bank Holidays
A collaborative, creative, and inspiring working environment
75% employee discount for Nourished Products
Salary is dependent on experience but will be in the region of £25k-£27.5k per annum.