Senior Director - Strategy & Operations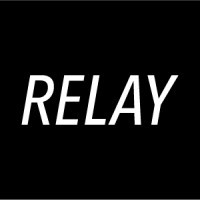 Relay Delivery
Sales & Business Development, Operations
New York, NY, USA
Posted on Wednesday, March 8, 2023
Who We Are:
We are on a mission to make food deliveries better. Relay is a technology company that is empowering restaurants to take back ownership of their customers and provide an elevated courier service, and, in turn, provides couriers with industry leading pay and flexibility. Relay's proprietary logistics engine is changing how local economies operate and how goods criss-cross through your city. Relay's goal is to bring efficiencies of scale to delivery and push down the cost of delivery for merchants and customers while simultaneously providing a top tier courier experience.
We are based in NYC and currently operate in NYC, NJ, Philadelphia, Miami, Chicago, and Washington DC. We fulfill millions of deliveries a year using our distributed network of couriers. Additionally, our software provides a unified management system for orders across all delivery platforms and a scalable courier force to ensure on-time delivery no matter the circumstance.
Our office is located in Chelsea/Flatiron.
About The Role:
As our business and team has grown, so have the scope and complexity of our unique challenges. We are building out a world-class Strategy & Operations team to drive mission-critical projects and unblock the next phase of hyper-growth for Relay.
In this role, you will support the Operations organization in tackling high-impact business issues that arise at the crossroads of our functional teams. You will be a guiding force to our Supply Planning, Marketing, Cx and Data teams, and you will collaborate closely with Finance, Product, Engineering and Design. There's a broad range of unique and exciting business challenges to solve as we re-imagine how we restaurant navigate the new paradigm of delivery.
You'll be the right hand person for our COO — and will have tremendous impact on the business.
We will invest in your development and do everything we can to make sure this is one of your best professional experiences. We believe joining Relay will be a career-defining choice for employees.
The salary range for this role is $140,000 - $160,000 annually.
What You'll Do
Identify critical bottlenecks in the business that require unblocking and proactively troubleshoot, strategize, and implement solutions with key business stakeholders through end-to-end project management
Partner with functional leaders on our Supply Planning, Marketing and Customer Experience teams to help them build and optimize their operations through systems, process, and product improvements
Collaborate with external partners, contractors, advisors and other teammates to inform strategic playbooks and build Relay's accumulating advantages
Identify and dive into the data underpinning any project or initiative—write your own queries, build your own models and dashboards—to extract insights and drive operational excellence and long-term value
Guide long-term planning and analyze unit economics and other cross-functional metrics to continuously identify areas for improvement
Who You Are
You are strategic. You're laser-focused on where you're going and craft the strategies and plans to achieve the goal. You naturally structure and prioritize any information you process
You are analytically rigorous. You gravitate towards a spreadsheet rather than a deck. You have an inherent bias towards using data and analyses to drive decisions
You can work through ambiguity. Your experience enables you to focus on the most impactful elements and drive clear insights that inform the team's priorities
You take ownership. You are comfortable driving projects end-to-end that execute and eliminate blockers, helping you and the company move fast with confidence. You have a strong sense of accountability and know when to raise your hand and ask for help
What You Have
8+ years of experience in a high-performance business environment – management consulting, investment banking, VC / PE or strategy team
Prior operating experience at a high-growth startup, or a demonstrated interest in tech
Strong modeling skills and command of SQL – or the willingness and ability to learn
Ability to execute with conviction and sound judgment with limited guidance
Entrepreneurial spirit, team player and independent thinker
What We Offer
Competitive base compensation
IT equipment including a laptop
Company stock options
Health benefits
401(k) with company matching
Unlimited PTO
Lighthearted and lively office environment
We want you to love the work that you do, the team that you're working with, the environment that you're working in. It is often hard to tell from a job description what working at a company is like, but some reasons why Relay may not be a good fit for you:
Our mission of helping restaurants and the last mile delivery space does not resonate with you
You desire a consistent 9-5 job.
You prefer highly structured, well-defined environments
You're uncomfortable with ambiguity or "being the first" in figuring something out
Location Note:
Th
is role can be either 100% Remote or a hybrid in-office position, however, we value real-time collaboration in our teams and are prioritizing candidates in the Eastern time zone for remote positions.
Relay is committed to Equal Employment Opportunity by attracting and retaining a diverse team of employees and creating an inclusive environment for all. We do not discriminate on the basis of race, religion, color, national origin, gender, sexual orientation, age, marital status, veteran status, or disability status.