Enterprise Restaurant Account Manager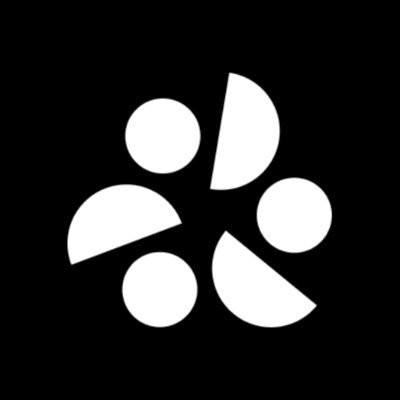 Sharebite
Sales & Business Development
Remote
Posted on Thursday, August 17, 2023
About Sharebite
Sharebite is the leading food ordering platform built for companies to feed their employees. Our platform allows their employees to place meal orders with their favorite restaurants while helping to combat food insecurity in local communities. Every meal ordered on Sharebite results in a meal donation through local partners like Feeding America and City Harvest, and to date, we have donated over 6.5 million meals.
Being well fed is an essential ingredient for employee wellbeing, team performance, and company culture. Join our team and help bring do-good, feel-good eating to the world.
About the Role
As an Enterprise Account Manager you will own some of the most valuable restaurant partnerships at Sharebite - collaborating with them to help them grow their business whilst delivering the best experience to our users. You will be focused on post-sale logistics, ensuring restaurant partners are set up for success on the platform, while providing exceptional data-driven consultation and support to a diverse portfolio of restaurants at scale. This role calls for a combination of relationship management, business strategy, operational excellence and problem solving. You should be comfortable in an "all hands on deck" environment, love solving problems, thrive in a startup culture, and above all be passionate about our restaurant partners.
What You'll Do
Drive forward operational improvement with your partners to ensure that together we are delivering the best experience to Sharebite users
Develop plans in conjunction with your partners to grow their business through adding locations or growing same-location sales
Use your analytical abilities combined with operational rigor to build tools and processes to drive forward partnership KPIs
Work closely with stakeholders on internal teams to solve problems and ensure that feedback received is utilized in improving our product and operations
Proactively maintain high touch communication channels with partners via email, phone, and face-to-face meetings
Execute multi-session onboarding and training sessions
Clearly communicate the value of Sharebite to show ongoing ROI to your growing portfolio of high value restaurant partners
Execute account strategies and plans to maximize account growth
Drive multi-location contract management through discussion, negotiation, contract changes, and execution
Required Skills & Experience
Proven Track Record - minimum 3-5 years experience, ideally in an account management or client service-related role.
Personable & Professional - you're articulate, straightforward & engaging. You have a service mindset and enjoy helping to solve customer problems.
Handle the Big Picture and the Small Details - you have a keen focus on the little things that matter to our customers and partners and an eye to the big picture looking to create new ways to add to existing partnerships
Exceptional Communicator - you are the voice of Sharebite for our restaurant partners, you communicate effectively both externally (with restaurant owners & management) as well as internally (with your teammates and other key stakeholders)
Great Project Manager - you can develop detailed joint business plans with our largest enterprise partners and consistently deliver above expectations
Collaborative Team Player - you value working hard and supporting your team, you take pride in doing an exceptional job and you're the first to high-five a teammate when they do too.
Organized Efficiency - you have no problem managing several tasks and tend to have high "bandwidth" to take on multiple responsibilities, you're comfortable with ambiguity and working in a rapidly evolving environment.
Startup Hustle and Energy. Take ownership of Sharebite growth, do whatever it takes to get the job done, delight our restaurant partners, particularly in a fast-paced LiveOps environment.
Preferred Skills & Experience
Proficiency in Salesforce
Project Management skills
Basic query building (SQL)
Experience within the food tech space
At Sharebite, we are committed to providing competitive pay and benefits that are in line with industry and market standards. The base compensation range for this role is $80k - $110k per year, however actual compensation packages are based on a wide array of factors unique to each candidate including but not limited to skill set, years & depth of experience, and location.

Salary is just one component of Sharebite's total compensation package, which includes equity, multiple health insurance options, and a wide range of benefits.
At Sharebite, we're passionate about our mission to alleviate hunger and inspire employees to connect their work to a larger purpose. We know being well fed is an essential ingredient for employee wellbeing, team performance, and company culture - we've seen the results! Sharebite is proud to have been recognized as Inc. Magazine's Best in Business (twice), Crain's Best Places to Work NYC (twice), and as a finalist for the U.S. Chamber of Commerce Foundation's 2023 Citizens Awards for companies operating as a force for good.
Join our team and help bring do-good, feel-good eating to the world.
If you are a resident of the State of California and would like a copy of our CA privacy notice, please email hr@sharebite.com.