Customer Experience Manager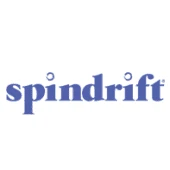 Spindrift
Customer Service
Newton, MA, USA
Posted on Thursday, August 17, 2023
Spindrift is a sparkling water brand that uniquely brings the best of mother nature to the category by intentionally crafting beverages with real squeezed fruit. Spindrift challenges expectations of how good a beverage can be – with real ingredients and no added sugar. Spindrift is also available in a Spiked version as Spindrift Spiked, a better-for-you option made with sparkling water, real squeezed fruit, and alcohol form fermented cane sugar.
Overview
At Spindrift, we put our consumer first in everything we do by engaging, educating, and delivering a best-in-class customer experience. The Customer Advocacy Manager will play an integral role within our brand's marketing approach by translating our brand message, persona, and values into authentic, meaningful 1:1 communication – building genuine relationships along the way. We are looking for a depth of experience both managing a customer advocacy team as well as hands-on experience responding to consumer inquiries. The ideal candidate can address current needs while balancing longer-term capability building and strategic advancements in how we manage inbound consumer communications at a fast-growing company. Our team is agile, fun-loving and fanatical about our delicious product. You'll work with us to continue to grow our online community and share Spindrift with the masses.
The Customer Advocacy Manager will report into our Lifecycle Marketing lead, with day-to-day responsibilities that include optimizing our communication strategies across advocacy platforms, crafting detailed and personalized responses, and managing a Customer Advocacy team member. You'll engage and excite our current community as well as entice new people to try Spindrift through thoughtful consumer engagement.
What You'll Do
Develop a strategic, integrated roadmap for the customer advocacy arm within marketing and conduct regular meetings with teams to execute initiatives. This roadmap will establish how we respond to different scenarios, what tools we need to be the most effective, and define an approach to data that helps the overall marketing team glean the most relevant insights from our interactions with consumers.
Leverage data to guide leadership in identifying behaviors leading to performance gaps. Develop action plans to address behaviors and improve metrics. You'll use operational reports to make data driven decisions that also align with the voice of the brand.
Lead a cross functional partnership with the quality assurance, operations, supply chain and logistics teams for the steadfast resolution of customer issues and on all complaint topics
Lead our customer advocacy team, managing our communication strategy across our Spindrift mailbox, Spiked Mailbox, ecommerce mailbox and organic community. You'll develop (and optimize) cross-functional standard operating procedures.
Use critical problem-solving skills to convert customer challenges into positive outcomes –turning curious customers into satisfied, repeat buyers. You'll determine appropriate solutions for our customers, following up and escalating issues as needed to quickly resolve issues
Coach, develop, and manage customer advocacy team members to deliver an exceptional customer experience and consistent KPI results
Embrace a customer first mentality - operating with understanding, active listening, patience, empathy and kindness to customers and Spindrift teams alike
Serve as a critical extension of our DTC team – overseeing all relevant web topics across drinkspindrift.com as it relates to customer advocacy. You'll serve as a key point of contact for our fulfilment center and work to ensure all inventory is replenished and order are processing efficiently. Additionally, you'll assist in setting up SKUs, creating product pages, updating FAQ's and managing our Shopify interface
Who You Are
A team-oriented leader who takes a hands-on, 'roll up your sleeves' approach in your day-to-day
You understand the importance of deriving insights from data and have a solutions first mindset. You are solutions oriented and are proactive in identifying actionable trends and insights
You have a 'can do' attitude and are passionate about providing best-in-class customer experiences. You value empathy and kindness with your audience. This drives your desire to apply both in communications you create for the community to help them feel heard, appreciated, and special.
You are keen to try new things while building upon what's working. You are humble and handle feedback well and seek to find the best solution that delivers results on-time.
You're a hands-on leader who takes a 'coaching' approach to mentorship and managing teams
Passion, Energy & Enthusiasm
Spindrift fans truly love the product, our team interacts with them daily. You'd need to always reflect and encourage even more excitement for our brand. You'll be a high-energy, enthusiastic addition to the team that's passionate and genuinely excited to share Spindrift with more people and will use every opportunity to fuel brand advocacy.
You eagerly approach tasks with optimism and thrive on every small victory. You like to exceed expectations on a regular basis – both with the team and our community.
You don't mind wearing lots of hats – e.g., customer advocacy strategist, data analyst, SKU setup, product logistics coordinator, etc.
Organized Self-Starter that loves working on a team
Our team runs on collaboration – you get the big picture and you're the type to roll up your sleeves and help at any time to bring it to life. No task is too small.
Ability to work quickly and efficiently with strong project management and decision-making skills
You love owning projects but are also great at soliciting helpful feedback from the team
You keep things organized and at-the-ready so the brand can respond in real-time
Availability and willingness to work outside of normal office hours as needed
Multi-tasker who can take the lead and can juggle multiple projects at once
Education and Experience
BS/BA degree or equivalent experience (i.e. 5+ years industry experience in lieu of degree)
5+ years of customer advocacy experience, with direct experience working in a customer service platform (e.g. Zendesk, Helpscout, etc.)
Must be comfortable adapting to shifting goals/plans and willing to be agile to solve a variety of challenges
Prior experience managing or coaching a team
Prior experience with consumer brands preferred with experience analyzing data and drawing insights and recommendations.
Excellent organization and communication skills across multiple platforms (Shopify, Slack, etc.)
Experience with ecommerce and fulfillment platforms preferred
Proficient in Google Apps (Drive, Docs, Slides, etc.) & Microsoft Office Suite
Outstanding oral and written communication skills
Prior experience building and leading customer advocacy teams
Additional Skills:
Strong interpersonal skills with ability to identify and collaborate cross functionally internally and with customers, fans & influencers
Ability to thrive in a fast-paced entrepreneurial environment
Familiarity with Asana is a huge plus.
Ability to collaborate closely with various functions within a fast-paced organization (e.g. sales, sales enablement, content, product marketing, etc.)
About the Company
Spindrift® is a delicious sparkling water made with real squeezed fruit. Founded in 2010, Spindrift® celebrates simplicity, transparency, and the superior taste that only real ingredients can deliver. All products are free of added sweeteners and artificial ingredients, with just the right amount of bubbles, and real squeezed fruit. The result is light, bright, and flavor-rich sparkling water that tastes just like the fruit in its name. Varieties include: the new Peach Strawberry and mocktail-inspired Nojito, the new Iced Tea line (Mango Black Tea, Mint Green Tea and the original Half Tea & Half Lemon), a Sparkling Lemonade line (Lemon Limeade, Strawberry Lemonade, and Pink Lemonade), Pineapple, Lime, Grapefruit, Lemon, Mango Orange, and Raspberry Lime. Spindrift® sparkling water is available nationwide at grocery retailers and café-style restaurants, including Trader Joe's, Whole Foods Market, Starbucks, Kroger, Target, at Amazon and drinkspindrift.com. Spindrift® Spiked launched as the company's first hard seltzer - a lightly carbonated hard sparkling water made with sparkling water, alcohol from fermented cane sugar and real squeezed fruit. Spindrift® is headquartered in Newton, MA.
Benefits
In addition to the salary range for this position ($75 - $83K), Spindrift offers the following compensation and benefits:
Short-term and long-term incentive programs specific to level and department
Medical, dental, and vision insurance, with a current employer contribution rate of 80% towards monthly premiums, regardless of plan type selected
Company-paid life insurance, and a 401k retirement savings plan
Biweekly car allowance, and monthly cell phone allowance
Annual allowances for personal use of Spindrift product, health and wellness, professional development, and social justice education
A host of voluntary benefits including but not limited to additional life insurance, short-term disability and long-term disability insurance, pet insurance, commuter benefits, etc.