Senior Manager, Software Engineering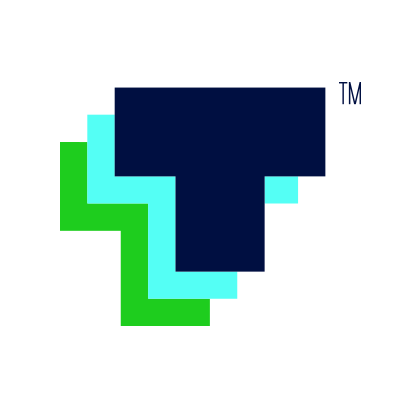 Thrasio
Software Engineering
India
Posted on Saturday, January 14, 2023
Wild Thinkers Welcome
Thrasio is a next-generation consumer goods company reimagining how the world's most-loved products become accessible to everyone. We acquire quality brands and use world-class expertise and data science to make existing products better or create new ones to meet customer needs.
We've got huge goals, and every Thrasher plays an integral part in getting us there. That's why we only bring on people who think positively. Who look out for the team. Who tell their egos to take a hike while they get the job done right.
From the moment you become a Thrasher, we give you the freedom you need to take big swings and push what's possible to get us there. And if you fail, it's cool—we know you'll grow spectacularly. What matters is that you're helping impact millions of people around the world who use our products everyday.
Because with every new spatula or pillow brand we grow, with every kitchen scale we develop, our goal is to provide people everywhere with what they need to make the most of every moment - ensuring that what gets delivered to their door delivers.
The Team:
The Supply Chain and Finance Engineering Team is responsible for the platforms that contain some of the most business-critical functions at Thrasio such as inventory and finance. We are also responsible for data integrations between the Global Partners and Thrasio. We ensure that our data is accessible to our ERP systems, data warehouse, data analytics, data scientists, and business stakeholders so that it can be used to drive our intelligence efforts, inventory management, data insights, and financial reports.
This is a highly multi-functional and visible role, and you will be directly involved in decisions that affect every future Thrasio business. The position requires a very technical and hands-on leader, experience in working closely with technical, product, and analytics teams and a deep understanding of business needs. You are a highly motivated individual who creates a dynamic and creative team environment in which problems are solved in new and innovative ways.
Key Responsibilities Include:
A successful person in this role will own significant components of the Supply chain / Finance data landscape, drive alignment with other teams including the business stakeholders, guide architecture and design within the team, and influence it outside.
Build a strong engineering brand, attract and retain top-notch talent, and grow a team of software and data engineers.
Drive vision & strategy for building the Engineering Team and platform for the Supply Chain and Finance Data.
Provide technical leadership, influence, and partner with your team to architect, design, and build systems and platforms that can stand the test of scale and availability, while reducing operational overhead.
Partner with Business end users to build solutions that create business value.
Partner with Product, Analytics, and engineering teams to build a platform that amplifies developer impact and provides a foundation of reusable software components and infrastructure.
Participate in code review and facilitate design discussions.
Mentor and develop team members while creating an environment of high productivity, growth, and psychological safety.
What You Bring to the Party:
10+ years of work experience including several years of leadership and people management.
Bachelor's or Master's degree in Computer Science, Computer/Electrical Engineering, or a related field.
Great technical skills including architecture/design, data modeling, and developing services in a service-oriented architecture.
Excellent communication skills: Able to effectively communicate in a clear, concise manner with experience sharing technical issues with cross-functional groups.
Experience managing new product and/or program introductions and must be flexible and calm in the face of uncertainty and ambiguity.
Ability to function in a fast-paced environment, prioritize multiple projects under tight deadlines, and have the flexibility to change course based on business needs or environmental conditions.
Track record of successfully building relationships and working tightly with cross-functional teams.
Ability to set and meet attainable goals for your teams.
Experience in eCommerce, Inventory, Finance, logistics, or SAAS is preferred but not required.
Experience with at least one programming language (e.g. Python) and proficiency in SQL and software engineering.
Nice to Have, but not Required:
Familiar with public cloud technologies. AWS is preferred.
Experience in Backend Microservices and Reporting Tools.
Experience in eCommerce, Inventory, Finance, logistics, or SAAS.
Advanced knowledge of performance, scalability, and system architecture with an eye toward avoiding and reducing technical debt.
Research shows that while men apply to jobs when they meet an average of 60% of the criteria, women and other marginalized folks tend only to apply if they meet 100% of the qualifications. At Thrasio, we need people who think rigorously and aren't afraid to challenge assumptions, so we're looking for diverse perspectives, as long as you meet the minimum criteria.
You're encouraged to apply even if your experience doesn't precisely match the job description. Join us!
THRASIO IS PROUD TO BE AN EQUAL OPPORTUNITY EMPLOYER AND CONSIDERS ALL QUALIFIED APPLICANTS FOR EMPLOYMENT WITHOUT REGARD TO RACE, COLOR, RELIGION, SEX, GENDER, SEXUAL ORIENTATION, GENDER IDENTITY, ANCESTRY, AGE, OR NATIONAL ORIGIN. FURTHER, QUALIFIED APPLICANTS WILL NOT BE DISCRIMINATED AGAINST ON THE BASIS OF DISABILITY, PROTECTED CLASSES, OR PROTECTED VETERAN STATUS. THRASIO PARTICIPATES IN E-VERIFY.
Thrasio does not accept agency resumes. Please do not forward resumes to our jobs alias, Thrasio employees or any other organization location. Thrasio is not responsible for any fees related to unsolicited resumes.