Packaging Designer, Print Production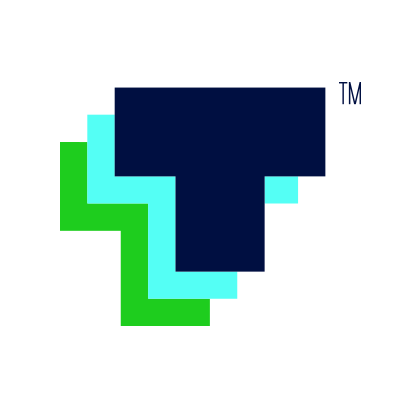 Thrasio
Design
Walpole, MA, USA
Posted on Friday, February 3, 2023
Wild Thinkers Welcome
Thrasio is a next-generation consumer goods company reimagining how the world's most-loved products become accessible to everyone. We acquire quality brands and use world-class expertise and data science to make existing products better or create new ones to meet customer needs.
We've got huge goals, and every Thrasher plays an integral part in getting us there. That's why we only bring on people who think positively. Who look out for the team. Who tell their egos to take a hike while they get the job done right.
From the moment you become a Thrasher, we give you the freedom you need to take big swings and push what's possible to get us there. And if you fail, it's cool—we know you'll grow spectacularly. What matters is that you're helping impact millions of people around the world who use our products everyday.
Because with every new spatula or pillow brand we grow, with every kitchen scale we develop, our goal is to provide people everywhere with what they need to make the most of every moment - ensuring that what gets delivered to their door delivers.
The Role: Packaging Designer, Print Production
We are seeking a skilled and experienced packaging designer to join our team. The ideal candidate will have a strong background in creating visually appealing and effective packaging designs, with a focus on typography, hierarchy, composition, and visual direction. The candidate should have a good understanding of smart copy and be an expert in packaging design needs and specifications for the printing manufacturer, including creation of production-ready files. Designer will apply brand standards to packaging projects and address compliance concerns when they arise.
Responsibilities
Collaborate with cross-functional teams (Brand, Marketing, Product Launch, Product Integrity, Supply Chain, and Legal) to understand project requirements and translate them into visually appealing, functional and effective packaging designs.
Create packaging designs for line extensions and compliance updates based on established branding, using a proactive approach, and present them to internal stakeholders for review and feedback.
Prepare and deliver print-ready files, ensuring that they meet technical, quality, safety, and legal standards for the US marketplace & identified international consumer markets
Stay up-to-date with the latest design trends, materials, and production techniques in the packaging industry.
Consistently understand and execute according to the project goals and needs for the print production process.
Communicate ideas with clarity to team members and provide expert-level knowledge on print production and printing methods.
Bring new and innovative ideas to the team, with a strong creative mind.
What You Bring To The Party:
Proven experience as a packaging designer, with a portfolio of work demonstrating expertise in creating ready-to-print designs and files.
Strong skills in Adobe Creative Suite (Illustrator, Photoshop, InDesign) and other design software.
Preferred understanding or knowledge of US Consumer packaging requirements as well as international consumer markets specifications; can clearly understand and apply SDS requirements
Strong design and typographic skills with an understanding of composition, hierarchy, and how to communicate effectively via packaging while maintaining brand standards.
Knowledge of print production processes and materials, including offset printing, flexography, digital printing, recyclability, and sustainability
Understanding of brick and mortar retail environments beyond packaging, such as PDQs and displays.
Strong attention to detail and ability to work under tight deadlines, including project management to meet critical deadlines.
Familiarity with international and multilingual packaging is a plus.
A team player, with a positive and empathetic attitude, analytical and data-driven approach to work and maximizing the potential of self and team.
Consistent and even-tempered, adaptable to changing landscapes, with a professional approach in and out of the office.
Inclusiveness and collaboration, takes initiative for self-growth
Strong decision-making skills and ability to communicate effectively
3+ years of professional experience in the CPG Packaging industry.
This is a full-time position with a competitive salary and benefits package. If you are passionate about packaging design and ready to take your career to the next level, please apply with your resume and portfolio.
Research shows that while men apply to jobs when they meet an average of 60% of the criteria, women and other marginalized folks tend only to apply if they meet 100% of the qualifications. At Thrasio, we need people who think rigorously and aren't afraid to challenge assumptions, so we're looking for diverse perspectives, as long as you meet the minimum criteria.
You're encouraged to apply even if your experience doesn't precisely match the job description. Join us!
THRASIO IS PROUD TO BE AN EQUAL OPPORTUNITY EMPLOYER AND CONSIDERS ALL QUALIFIED APPLICANTS FOR EMPLOYMENT WITHOUT REGARD TO RACE, COLOR, RELIGION, SEX, GENDER, SEXUAL ORIENTATION, GENDER IDENTITY, ANCESTRY, AGE, OR NATIONAL ORIGIN. FURTHER, QUALIFIED APPLICANTS WILL NOT BE DISCRIMINATED AGAINST ON THE BASIS OF DISABILITY, PROTECTED CLASSES, OR PROTECTED VETERAN STATUS. THRASIO PARTICIPATES IN E-VERIFY.
Thrasio does not accept agency resumes. Please do not forward resumes to our jobs alias, Thrasio employees or any other organization location. Thrasio is not responsible for any fees related to unsolicited resumes.