Buyer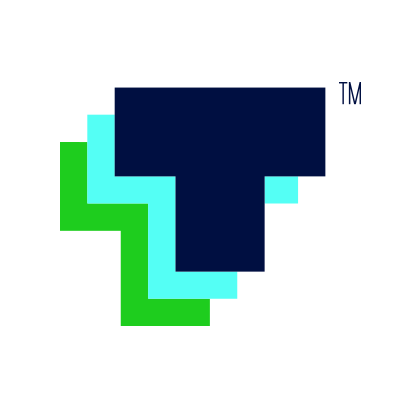 Thrasio
Accounting & Finance
Suzhou, Jiangsu, China
Posted on Thursday, March 30, 2023
Wild Thinkers Welcome
Thrasio is a next-generation consumer goods company reimagining how the world's most-loved products become accessible to everyone. We acquire quality brands and use world-class expertise and data science to make existing products better or create new ones to meet customer needs.
We've got huge goals, and every Thrasher plays an integral part in getting us there. That's why we only bring on people who think positively. Who look out for the team. Who tell their egos to take a hike while they get the job done right.
From the moment you become a Thrasher, we give you the freedom you need to take big swings and push what's possible to get us there. And if you fail, it's cool—we know you'll grow spectacularly. What matters is that you're helping impact millions of people around the world who use our products everyday.
Because with every new spatula or pillow brand we grow, with every kitchen scale we develop, our goal is to provide people everywhere with what they need to make the most of every moment - ensuring that what gets delivered to their door delivers.
THE ROLE: BUYER
At Thrasio, our Buyers play a key individual contribution role for the Purchasing team and provide critical support to our greater Supply Chain Operations Department. The Buyer handles tasks and responsibilities associated with purchase order lifecycle management, supplier relationship management, and cross functional supply chain project execution. The Buyer utilizes a variety of digital tools and communication mediums to facilitate the company's spend strategies, all while offering constant attention to the shifting needs of internal and external stakeholders.
Main Job Duties/Responsibilities:
Create Purchase Orders within the company's ERP system and monitor the end-to-end progress of PO lifecycle
Read, interpret, and execute demand plans, supply plans, and PO requisitions
Maintain autonomous oversight of all purchasing activities within an assigned portfolio of brands and international suppliers
Engage suppliers in production planning discussions, light negotiations, and general business dialogue
Interface with a suite of ERP, TMS, SRM, and intra-company communication tools
Maintain, as needed, items master attributes within assigned portfolio of brands
Align the company's purchasing requirements with supplier production capacities, lead times, and estimated ready dates
Maintain collaborative relationships with internal cross functional team members – including, but not limited to: Finance, Inventory Planning, Logistics, Sourcing, Brand Management, and Sales Enablement
Collect, read, scrutinize, and distribute commercial shipping documents
Escalate, as needed, supplier relationship conflicts to management
Qualifications and Experience:
BS Degree or equivalent in Purchasing, Supply Chain, Logistics, Engineering, Economics, Business Administration, or related field
Over 3 years experience in a purchasing role with a major CPG retailer or global distribution company
Experience working with international suppliers (preference towards bilingual candidates proficient in languages of Southeast Asia and India.
1-2 years of experience working remotely on an international cross functional team
Experience working with ERP, TMS, and SRM tools (Preference towards NetSuite and other Oracle based platforms)
Strong computer skills (advanced Microsoft Excel skills preferred)
Ability to work autonomously in a fast-paced environment with minimal oversight
Outstanding communication and organizational skills
Passion for excellence: detail orientation is an absolute must
Must thrive in an ever-changing environment and maintain poise under pressure
Research shows that while men apply to jobs when they meet an average of 60% of the criteria, women and other marginalized folks tend only to apply if they meet 100% of the qualifications. At Thrasio, we need people who think rigorously and aren't afraid to challenge assumptions, so we're looking for diverse perspectives, as long as you meet the minimum criteria.
You're encouraged to apply even if your experience doesn't precisely match the job description. Join us!
THRASIO IS PROUD TO BE AN EQUAL OPPORTUNITY EMPLOYER AND CONSIDERS ALL QUALIFIED APPLICANTS FOR EMPLOYMENT WITHOUT REGARD TO RACE, COLOR, RELIGION, SEX, GENDER, SEXUAL ORIENTATION, GENDER IDENTITY, ANCESTRY, AGE, OR NATIONAL ORIGIN. FURTHER, QUALIFIED APPLICANTS WILL NOT BE DISCRIMINATED AGAINST ON THE BASIS OF DISABILITY, PROTECTED CLASSES, OR PROTECTED VETERAN STATUS. THRASIO PARTICIPATES IN E-VERIFY.
Thrasio does not accept agency resumes. Please do not forward resumes to our jobs alias, Thrasio employees or any other organization location. Thrasio is not responsible for any fees related to unsolicited resumes.