Merchandise Planner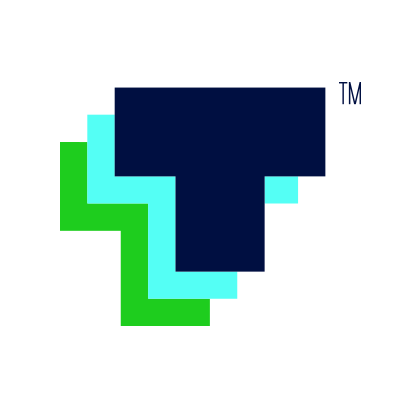 Thrasio
Shenzhen, Guangdong, China
Posted on Monday, April 24, 2023
Wild Thinkers Welcome
Thrasio is a next-generation consumer goods company reimagining how the world's most-loved products become accessible to everyone. We acquire quality brands and use world-class expertise and data science to make existing products better or create new ones to meet customer needs.
We've got huge goals, and every Thrasher plays an integral part in getting us there. That's why we only bring on people who think positively. Who look out for the team. Who tell their egos to take a hike while they get the job done right.
From the moment you become a Thrasher, we give you the freedom you need to take big swings and push what's possible to get us there. And if you fail, it's cool—we know you'll grow spectacularly. What matters is that you're helping impact millions of people around the world who use our products everyday.
Because with every new spatula or pillow brand we grow, with every kitchen scale we develop, our goal is to provide people everywhere with what they need to make the most of every moment - ensuring that what gets delivered to their door delivers.
Job Description:
Work cross-functionally with Brand, Marketing, Finance, and Supply Chain teams to craft category tops down and bottoms up revenue and margin plans in support of Thrasio's overall financial targets.
With guidance from the Merchandise Planning Manager craft and maintain a category open-to-buy plan
Actively particupate in the Sales, Inventory, and Operations Planning monthly reforecasting process
Complete item level planning, item attributing, and analysis
Partner with Brand, Marketing, and Inventory teams to create a weekly sales performance deck to evaluate business and outline weekly action plans to meet all business objectives
Create a seasonal assortment business plan and reconcile with financial plan
Evaluate proposed actions and timelines to meet all deadlines for internal and external stakeholders
Collaborate with Replenishment team on weekly needs
Utilize planning system for data analysis and report generation
Essential Skills:
Strong analytical skills, problem-solving abilities and creative resolution skills
Excellent interpersonal, written, verbal communication and presentation skills.
A customer first perspective as a driving force behind business decisions and activities
Ability to effectively prioritize workload in a fast paced, frequently changing environment while remaining detailed and organized
Ability to find and maximize business opportunities for growth and profitability for assigned category
Effective time management skills to support multiple projects and effectively manage a large volume of work
Respond positively to change, embracing and using new practices or values to accomplish goals and solve problems
Ability to make recommendations and choose a course of action or develop solutions based on facts, constraints, and probable consequences
Knowledge of retail math required
Knowledge of the Microsoft Office Suite, Netsuite, Google Office Suite
Education and Experience:
Business or Supply Chain Degree Required
3+ years related work experience in Planning, Buying, Inventory Management or Supply Chain
Research shows that while men apply to jobs when they meet an average of 60% of the criteria, women and other marginalized folks tend only to apply if they meet 100% of the qualifications. At Thrasio, we need people who think rigorously and aren't afraid to challenge assumptions, so we're looking for diverse perspectives, as long as you meet the minimum criteria.
You're encouraged to apply even if your experience doesn't precisely match the job description. Join us!
THRASIO IS PROUD TO BE AN EQUAL OPPORTUNITY EMPLOYER AND CONSIDERS ALL QUALIFIED APPLICANTS FOR EMPLOYMENT WITHOUT REGARD TO RACE, COLOR, RELIGION, SEX, GENDER, SEXUAL ORIENTATION, GENDER IDENTITY, ANCESTRY, AGE, OR NATIONAL ORIGIN. FURTHER, QUALIFIED APPLICANTS WILL NOT BE DISCRIMINATED AGAINST ON THE BASIS OF DISABILITY, PROTECTED CLASSES, OR PROTECTED VETERAN STATUS. THRASIO PARTICIPATES IN E-VERIFY.
Thrasio does not accept agency resumes. Please do not forward resumes to our jobs alias, Thrasio employees or any other organization location. Thrasio is not responsible for any fees related to unsolicited resumes.