Cloud Engineering Manager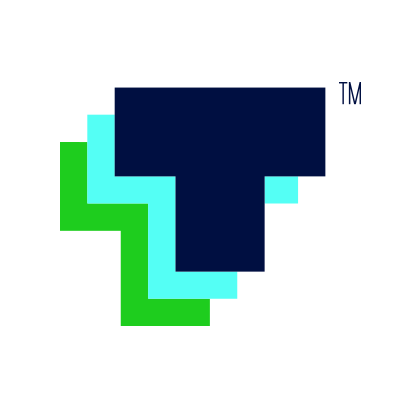 Thrasio
Remote · United States
Posted on Thursday, May 11, 2023
Wild Thinkers Welcome
Thrasio is a next-generation consumer goods company reimagining how the world's most-loved products become accessible to everyone. We acquire quality brands and use world-class expertise and data science to make existing products better or create new ones to meet customer needs.
We've got huge goals, and every Thrasher plays an integral part in getting us there. That's why we only bring on people who think positively. Who look out for the team. Who tell their egos to take a hike while they get the job done right.
From the moment you become a Thrasher, we give you the freedom you need to take big swings and push what's possible to get us there. And if you fail, it's cool—we know you'll grow spectacularly. What matters is that you're helping impact millions of people around the world who use our products everyday.
Because with every new spatula or pillow brand we grow, with every kitchen scale we develop, our goal is to provide people everywhere with what they need to make the most of every moment - ensuring that what gets delivered to their door delivers.
The Team
The Cloud Engineering team is responsible for Thrasio's cloud infrastructure, release tooling, and services platform. We handle the core systems that all of engineering utilizes to build amazing services inside and outside of the business. Some of our disciplines include platform engineering, SRE, release, observability, and developer experience. We work to maintain a healthy live system with high availability for the whole business to consume engineering services.
The Role
We're looking for a dynamic, hands-on engineering leader to take ownership of the Cloud Engineering team. This leader will have significant expertise in both software engineering and AWS, and will be expected to both manage the team and lead it technically. We're looking for someone who can drive operational excellence, architectural improvements, and long-term vision relating to the services platform. This is a hands-on player/coach role.
Responsibilities:
Design and build cloud infrastructure and automation to support our applications and data
Work with development teams to design and implement scalable and secure cloud architectures.
Develop and maintain deployment and automation pipelines to support continuous delivery and continuous integration.
Implement and maintain monitoring, logging, and alerting systems for cloud infrastructure.
Develop and implement disaster recovery and business continuity plans.
Manage/mentor a team of cloud engineers and collaborate with other teams in the organization.
Minimum Qualifications:
Bachelor's degree in Computer Science or related field.
7+ years of experience in software development.
3+ years of experience with AWS.
1+ years of experience in managing a team of engineers.
Strong understanding of cloud architecture principles and patterns.
Strong communication and collaboration skills.
Specific Technologies we use:
Microservices using Python, Django, RDS/Postgres, Redis, GraphQL, React, Kubernetes
CI/CD pipelines using GitHub, ArgoCD, Artifactory, CircleCI
Terragrunt, Helm
Snowflake
Airflow, Teleport, Perimeter 81, DataDog, Istio
AWS
Research shows that while men apply to jobs when they meet an average of 60% of the criteria, women and other marginalized folks tend only to apply if they meet 100% of the qualifications. At Thrasio, we need people who think rigorously and aren't afraid to challenge assumptions, so we're looking for diverse perspectives, as long as you meet the minimum criteria.
You're encouraged to apply even if your experience doesn't precisely match the job description. Join us!
THRASIO IS PROUD TO BE AN EQUAL OPPORTUNITY EMPLOYER AND CONSIDERS ALL QUALIFIED APPLICANTS FOR EMPLOYMENT WITHOUT REGARD TO RACE, COLOR, RELIGION, SEX, GENDER, SEXUAL ORIENTATION, GENDER IDENTITY, ANCESTRY, AGE, OR NATIONAL ORIGIN. FURTHER, QUALIFIED APPLICANTS WILL NOT BE DISCRIMINATED AGAINST ON THE BASIS OF DISABILITY, PROTECTED CLASSES, OR PROTECTED VETERAN STATUS. THRASIO PARTICIPATES IN E-VERIFY.
Thrasio does not accept agency resumes. Please do not forward resumes to our jobs alias, Thrasio employees or any other organization location. Thrasio is not responsible for any fees related to unsolicited resumes.