Senior Product Manager - NetSuite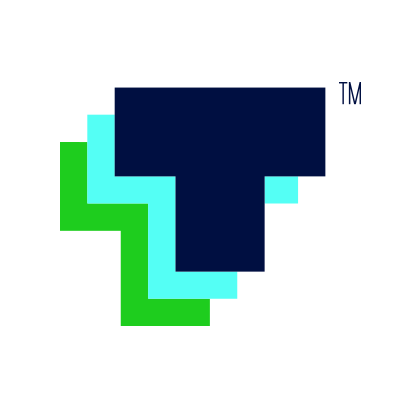 Thrasio
Product
Remote · United States
Posted on Wednesday, May 24, 2023
Wild Thinkers Welcome
Thrasio is a next-generation consumer goods company reimagining how the world's most-loved products become accessible to everyone. We acquire quality brands and use world-class expertise and data science to make existing products better or create new ones to meet customer needs.
We've got huge goals, and every Thrasher plays an integral part in getting us there. That's why we only bring on people who think positively. Who look out for the team. Who tell their egos to take a hike while they get the job done right.
From the moment you become a Thrasher, we give you the freedom you need to take big swings and push what's possible to get us there. And if you fail, it's cool—we know you'll grow spectacularly. What matters is that you're helping impact millions of people around the world who use our products everyday.
Because with every new spatula or pillow brand we grow, with every kitchen scale we develop, our goal is to provide people everywhere with what they need to make the most of every moment - ensuring that what gets delivered to their door delivers.
As a part of Thrasio's Product & Engineering team, our Product Managers are the glue holding our feature development together. We communicate with the Business - who provides us with Requirements for the features being built; The Developers - who Build the Products the Business uses, as well as the Project Management Organization - who ensures the features are built according to the schedule. While there are differences in parts of the organization, we all use a variety of different technologies and development practices to design and build groundbreaking commerce products used by millions of people. Depending on the team you jump into, you'll have a healthy mix of strategic, technical, and business-facing responsibilities, allowing you the autonomy to be both analytical and creative. Thrasio's Finance Product Managers are a special breed - we are tasked with the Development and Implementation of Finance Repositories, Tables, Pipelines and Enterprise Resource Planning tools (ERP's) that ensures our Financial transactional data is Accurate, Complete and Timely.
As a
Senior Product Manager - Enterprise Finance,
y
ou will work with project managers, developers, and senior management to guide systems/features through to fruition and help our teams build successful products. In this role, you'll be working on projects that will have a direct impact on large-scale initiatives and be able to see your hard work pay off quickly. You'll oversee initiatives using agile practices - giving you the perfect hybrid between the feel and impact opportunity of a startup with the 'guardrails' in place to ensure that the products we build are technically sound and meet the requirements of not only our customers, but will also pass Audit rigor. We're a "best of both worlds" kind of company. We're big enough to have resources and scale, but small enough that a single person has a surprising amount of autonomy and can make a meaningful impact. Does this sound like a compelling place to work?
You'll spend time on the following:
Support the vision and strategy for Enterprise Finance Product
Building and maintaining the Product Roadmap
Partnering with internal stakeholders to identify new feature ideas and size the business opportunities
Working with Engineering and ERP Vendors to bring those ideas to life
Managing the Product Backlog as part of an agile development squad
Building relationships across all business organizations and functional areas of Thrasio - Product, Data Science, Engineering, and Business stakeholders to align on priorities and deliver products that Delight our Customers
We're excited about you if:
You have 5-7 years relevant industry experience, including at least 3 years in Product Management
You're a self-starter who can execute in a fast-paced environment with some direction
You can work collaboratively in an environment that promotes constant team communication
You can communicate effectively with project teams, engineers, and business stakeholders
You have a familiarity of agile product development
Technical fluency and excellent verbal and written communication skills
Excellent understanding of product development and how finance technologies work (ERPs, data pipelines, etc)
You have a solid Finance/Accounting or Engineering Background in Finance Technology
You have strong analytical, problem solving, and project management skills
A plus if you have MBA, or BS in Finance, Accounting, Computer Science
Research shows that while men apply to jobs when they meet an average of 60% of the criteria, women and other marginalized folks tend only to apply if they meet 100% of the qualifications. At Thrasio, we need people who think rigorously and aren't afraid to challenge assumptions, so we're looking for diverse perspectives, as long as you meet the minimum criteria.
You're encouraged to apply even if your experience doesn't precisely match the job description. Join us!
THRASIO IS PROUD TO BE AN EQUAL OPPORTUNITY EMPLOYER AND CONSIDERS ALL QUALIFIED APPLICANTS FOR EMPLOYMENT WITHOUT REGARD TO RACE, COLOR, RELIGION, SEX, GENDER, SEXUAL ORIENTATION, GENDER IDENTITY, ANCESTRY, AGE, OR NATIONAL ORIGIN. FURTHER, QUALIFIED APPLICANTS WILL NOT BE DISCRIMINATED AGAINST ON THE BASIS OF DISABILITY, PROTECTED CLASSES, OR PROTECTED VETERAN STATUS. THRASIO PARTICIPATES IN E-VERIFY.
Thrasio does not accept agency resumes. Please do not forward resumes to our jobs alias, Thrasio employees or any other organization location. Thrasio is not responsible for any fees related to unsolicited resumes.