Design Lead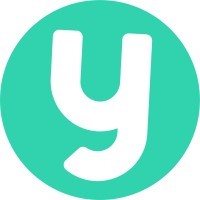 Yumble
Design
New York, NY, USA · Remote
Posted on Friday, June 30, 2023
About Yumble
Yumble is the first direct-to-consumer service offering healthy, fun, fully prepared meals specifically designed for kids delivered to the homes of busy families each week. We're focused on solving the never-ending, time-consuming challenge of putting real, healthy, kid-friendly food in front of your children. Every. Single. Day. It's a problem for families nationwide and has created a $1+ billion category unserved by Lunchables, Kids Cuisine, and others. Join Yumble and our world-class team to bring healthy and fresh meals to kids' lives!
Responsibilities
• Refine/update brand book and style guide to match our refined/updated brand strategy
• Bring Yumble's vision to life, to be the most fun, healthy food brand on the planet
• Work with the CEO, founder, and marketing team to produce creative for static ads (and possibly video too if that is in your wheelhouse)
• Create new landing pages and other web and digital UI and assets
• Create printed materials and other products to be included in the box for parents and kids
• Design (or be a leader in designing) new packaging for new and existing products
• Work with the founder to design a more significant experience for kids to engage more deeply with our brand (we have some exciting ideas!)
• Work with the founder on content strategy and execution
• Achieve key milestones/delivery dates on time and on budget
About You
• Creative problem solver who can visually bring a brand to life
• Detail-oriented with strong attention to specifics
• Has a keen aesthetic eye, clear taste, and a playful spirit
• Passionate about our mission to make healthy eating genuinely fun for kids
• Excited to be an innovation leader within an important and impactful space
• Loves working collaboratively within a small team of fast-moving entrepreneurs
• An interest in food
• Experience working at a direct-to-consumer and/or subscription service is a plus!