Financial Analyst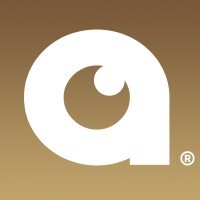 AuDIGENT
IT, Accounting & Finance
New York, NY, USA
Posted on Thursday, October 12, 2023
Job Title: Data Analyst
Location: New York, NY
About Audigent:

Audigent is the leading data activation, curation, and identity platform. Audigent's pioneering data platform unlocks the power of privacy-safe, first-party data to maximize the addressability and monetization of media at scale without using cookies. As one of the industry's first data curation platforms powered by its unique identity suite (Hadron ID™), Audigent is transforming the programmatic landscape with its innovative SmartPMP™, ContextualPMP™, and CognitivePMP™ products, which use artificial intelligence and machine learning to package and optimize consumer-safe data with premium inventory supply at scale. Providing value and performance for the world's largest brands and global media agencies across 100,000+ campaigns each month, Audigent's verified, opt-in data drives monetization for premium publisher and data partners that include: Condé Nast, TransUnion, Warner Music Group, Penske Media, a360 Media, Fandom and many others. For more information, visit www.audigent.com.

Job Summary:
We are seeking a passionate, detail-oriented, and analytical Financial Analyst to join our Business Intelligence team. The successful candidate will have knowledge of data-driven (i.e. programmatic) media trading and be responsible for collecting, processing, analyzing, and interpreting data to help inform business decisions. They will develop, maintain, and manage advanced reporting, analytics, dashboards, and other BI solutions. If you're looking to make an impact and aid in the strategic growth and success of our organization, we want to hear from you!
Key Responsibilities:
- Collect, clean, and interpret data from diverse sources, such as media reporting data, ensuring it is accurate and usable.
- Analyze data to identify trends, patterns, forecasts and insights to support informed decision-making.
- Prepare detailed reports and presentations to communicate findings to the management team, the finance department, and other stakeholders.
- Develop and maintain BI solutions, including dashboards, reports, and ad-hoc queries.
- Implement tools and frameworks for automating report generation and data analysis processes.
- Collaborate with cross-functional teams to gather requirements and deliver data-driven solutions.
- Manage and optimize data systems, ensuring data integrity and security.
- Document structures and types of business data for consistency and clarity.
- Work with engineering teams to define data reporting requirements and support data-related technical issues.
- Identify opportunities to improve data reliability, efficiency, and quality.
- Recommend enhancements to data collection, analysis, and reporting processes.
- Assist in the implementation of new data analysis methodologies.
Qualifications:
- Education: Bachelor's Degree in Computer Science, Statistics, Mathematics, or related field.
- Experience: 3-5 years of experience in data analysis, reporting, or a similar role, preferably at a media agency.
- Digital agency, consulting, or ad tech experience required.
- Salesforce experience highly preferred.
- Knowledge of data-driven (i.e. programmatic) media trading
- Proficient in data analysis tools (e.g., Excel, R, or Python).
- Experienced in BI tools (e.g., Tableau, Power BI, Looker, Datorama).
- Familiarity with database management systems (e.g., SQL, Oracle).
Skills:
- Analytical: Strong quantitative and qualitative analytical abilities.
- Communication: Excellent verbal and written communication skills.
- Problem-Solving: Ability to solve complex problems and make data-driven decisions.
- Detail-Oriented: Keen attention to detail and accuracy.
Compensation:
New York City Hiring Range: $75,000 - 85,000 + bonus (based on your experience and qualifications)
Benefits:
- Health, Dental, Vision Insurance
- 401k
- Flexible PTO
- Professional Development Training Reimbursement
- Referral bonuses
- Parental leave
- And more!