Analytics Manager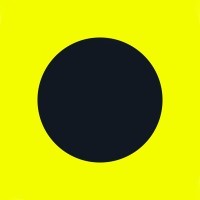 Spot Insurance
Data Science
Austin, TX, USA
Posted on Wednesday, June 28, 2023
About Spot

At Spot, we know that just about everyone thinks insurance has never been cool or exciting. It's boring, complicated, and something we all hope we never use. That's why we're turning the insurance industry on its head by building the first lifestyle brand in the insurance world, encouraging our customers to live life to the fullest knowing we've got their back.
Spot is the first insurance company that helps its customers have fun while living their best lives, whether learning how to ski, riding a local mountain bike trail, or training to summit Everest. We cover people's medical bills when shit hits the fan.
We were founded by avid skiers, cyclists, and outdoor enthusiasts, so we understand the risks that come with the territory. When bad things happen, dealing with insurance can make it worse. We believe our community deserves something better.
With over a million customers and growing, we have no intention of slowing down. 
Our Team
We believe in the importance of culture and community and that teams thrive when working in alignment.
Key Values for This Role
Leadership
Collaborative
Data obsessed
Problem solving
Results driven
Takes initiative
Results-Oriented
Functional Competencies
Strong Influencing Skills
Interpersonal Skills
Problem Solving
Data Analysis
Why This Role Is Important to Us
Spot is growing, and that growth can be fueled by being data-driven. Reporting to the Chief Revenue/Operating Officer, the person in this role will drive and execute the Company's analytics strategy. The individual will partner closely with Engineering to establish strong foundations of data and analytics and will also partner with leaders across the business to enable Spot to become not only a data-driven company but a data-first company. The role will have a direct report to start with.
Responsibilities
Define and build the Company's analytics strategy
Execute the data and analytics strategy through driving alignment between business leaders and Engineering
Mentor existing direct reporting and potentially grow a team of analysts
There'll be a partner facing a component in this position and this role will need to be the analytics expert representing Spot
Develop and adapt modeling techniques, processes, and procedures
Deliver value-add insights through leveraging large datasets and reporting, communicating up through the Executive Leadership Team and impacting business decisions
Influence risk analysis and pricing utilizing historical transactions data
Own KPI & metrics collection and reporting
Support the business through partnering cross-functionally on data issue resolution
Who You Are
Minimum education requirement: Bachelor's in Computer Science, Mathematics, Statistics, Data Science, or a related field
Preferred education requirement: Master's in aforementioned areas of study
2+ years managing data analysts and 5+ years of data experience prior to managing
You have excellent communication skills, effectively interfacing across functions and with all levels of the organization
You have been involved with or implemented data flow solutions, from data ingestion through consumption
You have foundational technical knowledge and programming experience in Python
You welcome large amounts of data from multiple sources with extensive experience in SQL
You are familiar with data visualization using Tableau and understand how it can effectively be applied throughout an organization
You are not afraid to get your hands dirty, and coaching is one or your leadership tenets
You are comfortable with a high degree of ambiguity
A Typical Day Looks Like
Orchestrating the execution of the Company's data strategy
Partnering cross-functionally on planning through delivery of data initiatives
Supporting and leading the team of data analysts
Delivering value-add insights to drive business decisions
Developing and enhancing data processes and procedures
Things You Might Brag About
You are not intimidated by large amounts of data; you intimidate that data
You can connect the dots between the needs of the business, Engineering, and data strategy
You are willing to try new things; you may fail fast but you will learn faster
The team comes before yourself; coaching and leading by example are tools in your leadership kit
We take care of our people
Like we've said before, we believe our community deserves something better! Our view of diversity goes beyond visible differences and includes unique backgrounds, ideas, experiences and perspectives. We are so proud to be an equal opportunity employer, and in no way will we discriminate in our hiring process based on a person's race, color, religion, sex (including pregnancy, transgender status, and sexual orientation), national origin, age, disability, genetic information or any other legally protected characteristics. We believe strongly that education comes in many forms and in most cases do not require a formal degree for employment at Spot. We also consider qualified applicants regardless of criminal histories, consistent with legal requirements.
We care deeply about our Spot people who are dedicated to revolutionizing the distribution of insurance, the industry and the world! That's why we are dedicated to providing benefits with you, your family, and your life in mind. We offer an array of benefits including a relaxed PTO policy, medical, dental and vision insurance, 401k, paid holidays, bereavement, and parental leave. All Spot employees receive equipment for their remote setup, and a Spot Injury plan in case shit does hit the fan!