Senior Software Engineer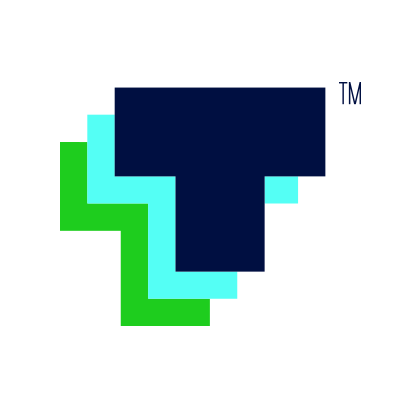 Thrasio
Software Engineering
India
Posted on Monday, May 15, 2023
Wild Thinkers Welcome
Thrasio is a next-generation consumer goods company reimagining how the world's most-loved products become accessible to everyone. We acquire quality brands and use world-class expertise and data science to make existing products better or create new ones to meet customer needs.
We've got huge goals, and every Thrasher plays an integral part in getting us there. That's why we only bring on people who think positively. Who look out for the team. Who tell their egos to take a hike while they get the job done right.
From the moment you become a Thrasher, we give you the freedom you need to take big swings and push what's possible to get us there. And if you fail, it's cool—we know you'll grow spectacularly. What matters is that you're helping impact millions of people around the world who use our products everyday.
Because with every new spatula or pillow brand we grow, with every kitchen scale we develop, our goal is to provide people everywhere with what they need to make the most of every moment - ensuring that what gets delivered to their door delivers.
The Team:
The Supply Chain and Finance Engineering Team is responsible for the Platforms that contain some of the most business-critical functions at Thrasio such as Inventory and Finance. We are also responsible for Data Integrations between the Global Partners and Thrasio. We ensure that our data is accessible to our ERP Systems, Data Warehouse, Data Analytics, Data Scientists, and Business Stakeholders so that it can be used to drive our intelligence efforts, Inventory management, Data Insights, and Financial Reports.
The ideal candidate for this job role must have the ability to work independently with little or no supervision. Since this is a senior position, so you must have exceptional communication and leadership qualities as well as the ability to make quick decisions and solve problems. So, if you like to work in a challenging environment, and qualifies the following requirements, we would like to hear from you.
Key Responsibilities Include:
Design, develop, and operate highly scalable, high-performance, and low-cost software solutions in distributed data processing platforms with AWS/cloud technologies.
Collaborate with Architects, Engineers, Product Managers, Analysts, and Data Scientists in the organization to construct reliable software solutions.
Develop tools, plug-ins, and solutions for CI/CD workflow using tools such as Circle CI, Cloud Formation, Docker, GitHub, and other microservices.
Building reusable components and libraries for the future and documenting technical details.
Maintain high software quality standards within the team by establishing good practices and habits.
Work according to the scrum process: biweekly sprints, demos, retrospectives, planning meetings.
Grow and mentor the team by sharing best practices for the development
What You Bring to the Party:
Minimum 5 years of experience Bachelor's Degree in Computer Science or Engineering, or equivalent working experience Expert with Python and SQL programming.
Knowledge of python frameworks, such as Django, Flask, AIOHTTP, etc.
Proficiency with relational and distributed databases (including internals) (e.g. PostgreSQL, MySQL, Cassandra, etc.)
Experience with continuous integration, test automation, and deployment.
Experience with data monitoring and tracing in distributed and service-oriented systems.
Experience in microservice systems design and best practices.
Experience with APIs and frontend technologies.
Knowledge and strong advocacy for software engineering best practices across the development lifecycle, including agile methodologies, coding standards, code reviews, source management, build processes, testing, and operations.
Experience working in a high-growth startup environment is a plus.
Research shows that while men apply to jobs when they meet an average of 60% of the criteria, women and other marginalized folks tend only to apply if they meet 100% of the qualifications. At Thrasio, we need people who think rigorously and aren't afraid to challenge assumptions, so we're looking for diverse perspectives, as long as you meet the minimum criteria.
You're encouraged to apply even if your experience doesn't precisely match the job description. Join us!
THRASIO IS PROUD TO BE AN EQUAL OPPORTUNITY EMPLOYER AND CONSIDERS ALL QUALIFIED APPLICANTS FOR EMPLOYMENT WITHOUT REGARD TO RACE, COLOR, RELIGION, SEX, GENDER, SEXUAL ORIENTATION, GENDER IDENTITY, ANCESTRY, AGE, OR NATIONAL ORIGIN. FURTHER, QUALIFIED APPLICANTS WILL NOT BE DISCRIMINATED AGAINST ON THE BASIS OF DISABILITY, PROTECTED CLASSES, OR PROTECTED VETERAN STATUS. THRASIO PARTICIPATES IN E-VERIFY.
Thrasio does not accept agency resumes. Please do not forward resumes to our jobs alias, Thrasio employees or any other organization location. Thrasio is not responsible for any fees related to unsolicited resumes.